Wild Patagonia
Distance
2,850 km / 1,780 mi
---
Chile and Argentina: A motorcyle adventure through the breathtaking landscape of ancient forests, tree-lined fjords, lakes, glaciers and towering volcanoes
After being closed to the outside world until the early 80s the 1240km / 775ml Carretera Austral, or Ruta 7, is fast becoming renowned as one of, if not the best road trips in the world, a huge claim indeed. This immense ride will take in the very best of the Carretera Austral, deep within Patagonia, and also the legendary Chilean Lakes District, Ruta 40 and the vastness of Argentina's pampas. If towering snow-capped peaks, perfect conical volcanoes, hanging glaciers, rare pristine forests, legendary roads, mighty fjords and a vastness virtually unmatched anywhere else on earth then "Wild Patagonia" is your thing.
Dates and Pricing
6th Nov 2023 to 22nd Nov 2023

Tour code: WP/061123
Rider / F700 GS
US$8845
AVAILABLE
Rider / F800 GS
US$9600
AVAILABLE
Rider / R1200 GS
US$10100
AVAILABLE
Pillion / Support Vehicle
US$6960
AVAILABLE
6th Nov 2024 to 22nd Nov 2024

Tour code: WP/061124
Rider / F700 GS
US$9720
AVAILABLE
Rider / F800 GS
US$10560
AVAILABLE
Rider / R1200 GS
US$11110
AVAILABLE
Pillion / Support Vehicle
US$7650
AVAILABLE
Itinerary
---
Day 1: Your Santiago airport transfer will take you directly to our joining hotel, ready for an early start tomorrow. Today you will meet your crew for your tour briefing and welcome dinner.
Day 2: A short, included, flight from the Chilean capital, Santiago, to Temuco where it's a quick private bus trip to Pucon.
Day 3: A ride amongst the volcanos today from the Chilean Lakes District to stunning Petrohue on the shores of Lago Todos los Santos.
Day 4: Into Patagonia and a landscape of glaciers, forests, raging rivers and fjords. We spend a night near the Hornopiren National Park
Day 5: A short day today as we take two ferries from Hornopiren to Caleta Gonzalo.
Day 6: Further south we depart the Carratera Austral to visit the amazing Futaleufú, home to the finest white-water rafting on earth.
Day 7: Continue south back onto Ruta 7 into a region of rainforest, lakes and valleys to the superb Puyuhuapi Lodge and Spa, only accessible via boat
Day 8: Ride through the remarkable rainforests of the Queulat National Park with its hanging glacier to Coyhaique
Day 9: Another day of towering snow-capped peaks and stunning turquoise lakes as we reach Puerto Rio Tranquillo where we spend two nights
Day 10: Our first rest day allows us time to visit the remarkable Las Cavernas Marmoles and the San Rafael Glacier
Day 11: We follow the blue waters of Lago Gral Carrera before crossing the Andes and enter Argentina.
Day 12: A big day today riding north along the legendary Ruta 40 that forms part of the Pan American Highway
Day 13: A ride through the stunning UNESCO listed Los Alerces National Park to the picture perfect Bariloche
Day 14: A rest day exploring this magnificent region
Day 15: Today we cross the border and return to the Chilean town of Pucon, via the spectacular seven Lakes Drive.
Day 16: We transfer back to Temuco on a private bus then take a flight back to Santiago for our final night
Departure day: Spend some time in Santiago or fly home, the choice is yours.
READ MORE
Upgrades
---
If you require a low bike option we have a lowered suspension or lowered seat BMW F700 GS available: Free of charge
All accommodation is twin or double share, if you would like a single room there will be a single supplement: US$ 900.00
(please note, you may be required to share a bathroom at least once on this trip).
Our motorcycles are insured and have a damage excess of US$ 4000, you can reduce the excess by taking advantage of our Excess Reduction Policy: US$ 25 per day
READ MORE
---
Ride Profile
80% of this ride is on pavement; some sections of pavement can be potholed and narrow and caution must be shown as South American drivers can be a little "erratic".
20% of this ride will be on dirt. Most dirt is hard packed, although there are sections that can have loose gravel and can be rutted and can become a little muddy if raining. We cross a number of passes that are a little steep and narrow making it difficult to see oncoming traffic. Additionally, wind can be a factor on this ride.
Some off-road experience is preferred for this tour.
On the more difficult sections pillions can travel in the support vehicle.
Tour Start/End
Tour Start: Santiago, Chile

Tour End: Santiago, Chile
Climate
It is summer in Patagonia, so we can expect some beautiful sunny ride days. Average daily temperatures around Pucón (the north) are between 7 and 20 degrees C (45 and 67 degrees F). As we ride south the temperatures can be slightly cooler. The prevailing winds from the southwest, are dry, cold, and can be very strong at times. Rain must be expected on some section of the Carratera Austral in the rainforest region, be prepared for some wet weather riding

Important Information
All riders must have a valid motorcycle license and at least two years riding experience.
It is a requirement that all clients have appropriate insurance for this type of expedition.
Ride Grade
4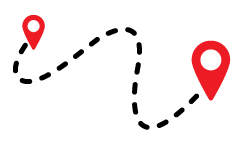 Ride Distance
2,850 km / 1,780 mi
Sealed / Dirt
80% / 20%
Accommodation
---
16 nights of accommodation.
Our accommodations range from small family run hotels through to 4 star hotels & resorts.
A flexible attitude is needed as standards are not always what we are accustomed to.
All accommodation is on a twin share basis. If you are traveling alone we will pair you up with another solo traveler. However, if you prefer single accommodation a single supplement is available: US$ 900.00 (please note that you may be required to share a bathroom at least once on this trip)
READ MORE
Dining
---
On every day of the tour we include breakfast: 16 Breakfasts
On mentioned ride days we provide a picnic lunch that we prepare ourselves from our mobile kitchen: 11 Lunches
We include mentioned dinners in reliable restaurants we have used many times before: 10 Dinners
READ MORE
Bikes
---



BMW R1200GS

1200cc Twin cylinder boxer engine
Seat height 90cm (35In) Approx.
Inner Leg Curve 195cm (78in) Approx
Heated Hand Grips
BMW style accessory power socket
Top Box
Engine protection bars
Bash plate
Dual purpose tyres




BMW F800GS

800cc Parallel twin cylinder engine
Seat height 88cm (34In) Approx.
Inner Leg Curve 193cm (76in) Approx
Heated Hand Grips
BMW style accessory power socket
Top Box
Engine protection bars
Bash plate
Dual purpose tyres


BMW F700GS

800cc (de-tuned) Parallel twin cylinder engine
Seat height 82cm (32In) Approx.
Inner Leg Curve 181cm (71in) Approx
Heated Hand Grips
BMW style accessory power socket
Top Box
Engine protection bars
Bash plate
Duel purpose tyres
Low seat option available (79cm / 31 in)
book now
JOIN THE WAITLIST
Insurance
---
Accidents happen, luggage is lost and tour or flight cancellations can occur, so it is our policy that all participants of Compass Expeditions tours have an appropriate level of travel insurance to cover the unforeseen. This is not only compulsory when joining our tours, but it makes sense.
If choosing your own insurance – for motorcycle tours it is crucial the insurance policy you choose will offer a policy for riding a motorcycle OVER 250cc (including our bikes). This is a critical point to ensure when purchasing a policy.
Our experienced In-house travel team are happy to help with getting you the right insurance for your tour and for any other travel you might be doing before or after. Contact our in-house travel team.