Wild Mongolia
Sealed / Dirt
55 % / 45 %
Distance
3250 km / 2030 mi
---
Mongolia: This 4WD adventure visits Mongolia's most storied landscapes
Discover a wild landscape barely changed since Genghis Khan's Golden Horde roamed freely across the land, this 4wd tour of Mongolia offers a unique insight into this magnificent "blue sky" land. A land of nomadic horsemen and expansive grassy steppe dotted with dazzling white gers, spectacularly sandwiched between jagged mountains to the north and the massive Gobi Desert to the south, it doesn't take much to imagine images of Genghis Khan and the Mongol hordes.
This 4WD adventure visits Mongolia's most storied landscapes of the towering sand dunes, fertile steppe, and yawning valleys bordered by mountains. Join us for an experience rich 4wd adventure into wild Mongolia.
Itinerary
---
Day 1: Your Ulaanbaatar airport transfer will take you directly to our joining hotel, ready for an early start tomorrow. Today you will meet your crew for your tour briefing and welcome dinner.
Day 2: We take delivery of our 4WDs. Leaving the bright lights of the city behind we drive to the spectacular Gorkhi- Terelj National Park, but not before stopping enroute to visit the mighty statue of Chinggis Khan, the tallest statue of a horse in the world.
Day 3: A long drive today south through middle Mongolia before reaching the impressive rock formations of Baga Gazarin Chuluu, a 1,750 m / 5,740 ft range of granite rock reminiscent of a lunar landscape. We enjoy our first ger camp experience.
Day 4: We enter the legendary Gobi Desert via a series of remote dirt tracks as we drive south visiting the stunning Yolyn Am, or Valley of the Eagles, a short horse trek is organised into this stunning valley where we still may see ice and if we're lucky Ibex and Vultures.
Day 5: We drive onto the Western Gobi home to the spectacular sand dunes of Khongoryn Els also known as the "singing sands", each dune is 100 km / 60 mi long and 20 km / 12 mi wide and offer a spectacular light show throughout the day, particularly around sunset.
Day 6: It's a short drive to the sand dunes where we may climb one for epic views of the sea of sands. We will also enjoy a camel ride in the stunning sand dunes of Khongoryn Els and learn about the lives of the Gobi camel herders, lives that could not be further removed from ours.
Day 7: Today we visit the Flaming Cliffs, a world-famous dinosaur site where the remains of a Protoceratops and a Velociraptor locked in a fight were discovered. Our ger camp overlooks the cliffs that glow red at sunset, giving them the name of "flaming Cliffs"
Day 8:Turning north we overnight at a ger camp near the Ongii Khiid Monastery. This monastery was one of the largest and most respected monasteries of Mongolia before its destruction in 1939 by the communist authorities but has been partly rebuilt since the end of Communism.
Day 9: We drive across open grasslands via the UNESCO listed Orkhon Valley, enroute to Kharkhorin. We visit the wonderful Erdene Zuu Monastery built on what was formerly Genghis Khan's capital.
Day 10: From Kharkhorin we turn west to the astonishingly beautiful Khorgo Terkhiin Tsagaan, or Great White Lake. We will enjoy roadside views of the wonderful Chuluut Canyon enroute. Our ger camp is spectacularly located on the shores of Tsaguun Nuur.
Day 11: We venture further into remote Mongolia through a rarely visited region via numerous streams, mountain passes and epic Mongolian Steppe. Today is a 4wd driving highlight topped off by an overnight stay at a remote ger camp. run by a wonderful Mongolian family.
Day 12: Another spectacular day of remote driving through a mountainous landscape punctuated by valleys and steppe. We visit some ancient deer stones that date back to the bronze age. These monoliths are remotely located on a stunning vast green steppe, this is true no man's land, and we will not see another tourist. Wandering around these deer stones on the silent plains is simply breathtaking. We reach the "Jewel in the Mongolian crown" Khuvsgul Nuur, a breathtaking wonderfully clear water lake surrounded by pine forests and granite peaks.
Day 13: We spend today around Khuvsgul Nuur, exploring the lake on canoe, horseback or simply wandering the shoreline.
Day 14: The landscape now is of yawning valleys and tiny brightly colored villages contrasting against a backdrop of endless green steppe dotted with yaks and herds of wild horses, it's a scene straight from Genghis Khan's time. Our overnight ger camp is superbly located at the base of a small hill with epic views of the Selenge River a short walk away.
Day 15: Some more remote driving today as we leave the pavement and cross numerous remote passes, where we will not see another tourist, before reaching the Mongolian holiday destination of Ugii Nuur. Although not big Ugii Lake is renowned for the migratory birdlife, fishing, and remarkable sunsets.
Day 16: Our penultimate drive day will see us visit the wonderful Khustai Nuruu National Park. This park is a wildlife success story with the formerly extinct, in the wild, Przewalski's horses reintroduced and now a stock of these wild horses roams here and nowhere else on earth.
Day 17: We go on "safari" today in search of the elusive Przewalski's horses, the only true wild horses left on earth. It's then a short drive back to the Mongolian capital of Ulaanbaatar where we can reminisce on what has been an incredible 4WD adventure into some true off the beaten tourist tracks of Mongolia.
Departure Day: Spend a couple more days in Ulaanbaatar or fly home, the choice is yours.
READ MORE
Included
---
Airport Transfers
Fuel & tolls
17 nights' accommodation in ger camps and hotels
17 breakfasts
17 lunches
17 Dinners
Services of Compass Expeditions leader and support staff
Access to Compass Expeditions App / Chock full of tour info, route maps & what to expect
Pre-departure material
Access to satellite phone, pay per minute
Compass Expeditions tour shirt
Entrances to all attractions & excursions mentioned in the itinerary
Not Included
---
International Flights
Visas (if required)
Personal Health/Travel Insurance
Tips and gratuities
READ MORE
Upgrades
---
All accommodation is twin, double or family share, if you would like a single room there will be a single supplement:
US$ 1,750. Please note that you will be required to share bathrooms while in the Ger camps.
READ MORE
Drive Details
---
Drive Profile
55% of this tour is on pavement. Large sections of pavement will be rough, potholed, and narrow with tall and damaged shoulders and large pavement deformations. Pavement can end with no warning. Often, it's better to drive off road beside the pavement.

45% of this tour is on dirt. Dirt tracks range from barely discernible wheel tracks across a vast steppe to loose scrambles up a volcanic caldera. In the Gobi of course we must expect sand. We will experience numerous creek crossing, none of which are fast flowing or particularly deep and long sections of corrugations. As with all dirt tracks conditions change and the above is a guide only.
Drivers should be confident in handling larger 4WDs in off-road conditions.
Tour Start/End
Tour Start: Ulan Bataar, Mongolia
Tour End: Ulan Bataar, Mongolia
Climate
We visit Mongolia in late August - early September (autumn) where it has cooled down considerably in the Gobi and the short rains should be expected. These short rains don't last long, yet turn the country a deep green everywhere other than the Gobi where we won't see any rain. Temperatures range between 4° and 20°C / 40° and 70°F and in the Gobi we should expect temperature range of 10° and 25°C / 50° and 77°F. Overnight temperatures can occasionally dip to freezing.
Important Information
All drivers must have a valid driver's license and at least two years driving experience.

Drivers should note that our vehicles have an insurance excess of US$ 1,000 in the event of damage caused by accidents or mistreatment. There is no excess reduction policy available for this tour.

It is a requirement that all travelers have appropriate travel insurance for this type of expedition.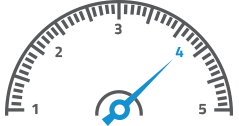 Drive Grade
4

Drive Distance
3250 km / 2030 mi
Sealed / Dirt
55 % / 45 %
Accommodation
---
17 nights accommodation.
Our accommodation ranges from small family run ger camps through to 5-star hotels.
A flexible attitude is needed as standards are not always what we are accustomed to.
All accommodation is on a twin, double or family share basis. If you are traveling alone we will pair you up with another solo traveler. However, if you prefer single accommodation a single supplement is available: US$ 1,750.00.

Ger camps will have shared bathroom facilities.

READ MORE
Dining
---
On every day of the tour, we include breakfast: 17 Breakfasts
On mentioned travel days we provide a picnic lunch that we prepare ourselves from our mobile kitchen or at a local restaurant: 16 Lunches

We include mentioned dinners in reliable restaurants and ger camps we have used many times before: 17 Dinners
READ MORE
4 Wheel Drives
---
Seating Capacity on our tour: 4 (1 driver & 3 passengers)

Now celebrating over 70 years, the Toyota Land Cruiser has become an iconic 4WD selling over 10 million worldwide. These vehicles set the benchmark for durability, ruggedness, reliability and flexibility. They are perfectly suited for the terrain encountered on this tour.

Seating Capacity on our tour: 4 (1 driver & 3 passengers)

Celebrating over 70 years, the Nissan Patrol has long lived in the land cruisers shadow, however with it's incredible off road racing pedigree, this vehicle is more than capable of taking on the terrain encountered on this tour.
I had (we had) a fantastic time. The scenery, the people, the accommodation and the tour itself were all above my expectations. Mick and Veronica did a great job managing the trip despite some challenges along the way. Already started saving for the next trip.
Steve
Australia
Mongolia triggers a background picture - blue skies, green grass, white gers. Then the "mind video" rolls. What a wonderful trip it was.
Ian
New Zealand
/
Insurance
---
Accidents happen, luggage is lost and tour or flight cancellations can occur, so it is our policy that all participants of Compass Expeditions tours have an appropriate level of travel insurance to cover the unforeseen. This is not only compulsory when joining our tours, but it makes sense.
If choosing your own insurance – for motorcycle tours it is crucial the insurance policy you choose will offer a policy for riding a motorcycle OVER 250cc (including our bikes). This is a critical point to ensure when purchasing a policy.
Our experienced In-house travel team are happy to help with getting you the right insurance for your tour and for any other travel you might be doing before or after. Contact our in-house travel team.
So you've read all the info and think you're ready?...