Ultimate Africa
Distance
17080ks / 10675mi
---
South & Central Africa: From the southernmost tip of the African continent to north of the Equator, this exploratory expedition delves into the hidden Africa
This tour is the ultimate African "call of the wild" where we go on safari in iconic national parks seeing the Big -5, search for chimpanzees in remote, only accessible by boat, reserves, and trek to come face to face with the rare mountain gorillas (possibly the most amazing wildlife experience on earth). We share time with the meerkats, walk amongst seals and watch whales breaching in the waters off South Africa's stunning Garden Route. But it's not only wildlife that takes our breath away; we also ride a plethora of ancient landscapes of vast pans, epic desert landscapes, towering sand dunes, lofty passes, deep jungles, and roads offering inspiring ocean vistas. It doesn't end there though, stay with us in safari tents while listening to the roar of lions overnight or the endless grunting of hippos from our lodges, dine with us from atop an escarpment mesa overlooking ancient valleys far below or from a restaurant perched high above Lake Tanganyika. This experience rich expedition dares to travel off the well beaten tourist path and explores the very best of Africa, this is Ultimate Africa!
Itinerary
---
Week 1: We start the expedition at the spectacularly located Cape Town, under the gaze of Table Mountain, then ride north and into the stunning Cederberg's on a series of exciting remote dirt tracks and visit an amazing private collection of around 150 dust covered motorbikes lying in a farm shed. We enter the spectacular Namaqualand area in the Northern Cape province before crossing the Orange River and into Namibia. More dirt will see us visit the wonderful Ai Ais hot springs before we arrive at the renowned Fish River Canyon to explore the canyon rim at what is claimed to be the second largest canyon on earth. Our overnight accommodation is at the amazing Canyon Roadhouse. We ride into the spectacular & empty Namib Desert seeing the week out at the wonderful Burgsdorf Farm.
Week 2: Leaving Burgsdorf it's a short ride, via the remarkable Duwisib Castle, to the remote Namib-Naukluft National Park where we take the trip into the national park to visit the famous Dune 45 at sunrise and the staggeringly beautiful Deadvlei in this remarkably scenic desert region. Our next stop is Swakopmund, sandwiched between dunes and the Skeleton Coast before we turn inland and stay overnight at the wonderful Vingerklip with a clifftop restaurant that must be seen to be believed! We visit the iconic Etosha National Park where we can enjoy a magnificent game drive. Next stop is the former gun running corridor known as the Caprivi Strip where we stay at a lodge scenically located on the Kayova River, the other side of which is Angola. The week is seen out at one of the accommodation highlights, Lianshulu Lodge, overlooking a small lake where we can hear hippos during the night and see literally hundreds of elephants, it's a remote boutique lodge close to the Botswana border.
Week 3: From Lianshulu we continue into Botswana and visit the legendary Chobe National Park where we will take an evening / sunset game cruise on the Chobe River, hoping to catch a glimpse of some of the 70,000 plus elephants in the park amongst many other animals such as Cape Buffalo and crocs. Departing Botswana, for now, we cross into Zimbabwe at the wonderfully remote Pandemantenga border for a dirt track ride to the incomparable Victoria Falls; a sight you will not forget in a hurry, you will have a chance to visit the park and enjoy these amazing falls, and you will see why it is listed as one of the Seven Wonders of the World. You will also have the chance to partake in some of the many adrenalin activities in this great town. Seeing the week out we cross the Friendship Bridge and into Zambia riding north to the excellent Forest Inn, as the name suggest deep within a forest, in Central Zambia.
Week 4: Continuing north through Zambia we spend two nights at the refreshing Kapsihya Hot Springs, visiting the amazing former English aristocracy estate of Shiwa N'Gandu before riding further north, well off the beaten track to the Zambia - Tanzania border. Leaving Zambia, we turn west before reaching the spectacular Lake Tanganyika. This is a remote and wild region of Tanzania well off the beaten tourist trail, often referred to the "real Africa". We spend 2 nights at the superb Lakeshore Lodge where we can enjoy a Birdseye view of the lake and nearby Congo in Africa's only float plane or go tiger fishing, snorkelling or enjoy an awe-inspiring sunset cruise. We again hit the dirt tracks of Western Tanzania passing small pools of water full of hippo or dodging roadside elephants as we ride through national parks. We eventually reach Kigoma, where Stanley uttered those immortal words "Dr Livingston, I presume".
Week 5: We start the week off visiting the legendary Gombe Stream Reserve, formally the home of the equally legendary Jane Goodall, who studied Chimpanzees for 5 decades, her studies made her a wildlife icon. We take a private boat along the shoreline of Lake Tanganyika to the Gombe Stream National Park and meet our ranger / guide and trek into the forests until we find a Chimpanzee group, it's a remarkable experience seeing these creatures that share 98% of our DNA. Crossing into Rwanda, a country Known as the land of a thousand hills, Rwanda's stunning scenery and warm, friendly people offer unique experiences in one of the most remarkable countries in the world. We spend 2 nights at the capital of Kigali where we have the option to visit the incredibly sombre Genocide Museum. The week is seen out as we cross into Uganda and experience perhaps the greatest wildlife encounter on earth, a gorilla trek in the Bwindi National Park, we trek in groups of 8 people only, until the gorillas are found, once found we spend an hour sitting with these magnificent beasts, it really is something special, even emotional, and is an experience that will stay with you for the rest of your life, guaranteed.
strong>Week 6: Turning east we cross the equator before reaching the Ugandan capital of Kampala where we escape the city craziness in the superb Latitude Zero Hotel. We continue onto Jinja located on the source of the Nile, Lake Victoria and take a boat out to explore the very mouth of where the waters empty out of Lake Victoria to start the epic journey of the Nile. We cross into Kenya and spend 2 nights at the spectacular and unique Lake Nakuru National Park, on the floor of the Great Rift Valley and enjoy an early morning game drive. Riding south we arrive on the shores of beautiful Lake Naivasha, still in the Rift Valley and site of the old home of Joy Adamson, of Born Free fame. We have a rest day to visit Joy Adamson's old homestead, some of the local wildlife and enjoy the sounds of the hippos grazing at night only a short distance from our lodge.
Day 7: With Spectacular views of the Great Rift Valley, we ride onto the Kenyan capital of Nairobi where we spend the next 3 nights, giving us a chance to relax, refresh and service our bikes. Leaving the lights of the big city behind we cross back into Tanzania before arriving at the spectacularly situated Arusha, in the shadow of the volcanic Mt Meru. Arusha is also the gateway town for the iconic Serengeti National Park. We will park the bikes and climb aboard our safari vehicles spending the next 2 days "on safari" in the Serengeti and the incredible Ngorongoro Crater, a virtual who's who of the "big 5" Elephant – Rhino – Lion – Leopard and Buffalo, all living in the caldera of an extinct volcano. This exciting week exposes us to the essence of Africa, being "on safari".
Week 8: We start the week off, back on our bikes, riding south to the wonderful Iringa Farmhouse, a still working 100-year-old Tanzanian cattle and sheep station with superb accommodations. Our last night in Tanzania will be spent south of Mbeya amongst the coffee plantations at some equally epic accommodations. The road out to the border is a stunning single lane dirt track, through a verdant forest high in the mountains, this is remote riding at its best. Crossing into the beautiful Malawi we reach the shores of Lake Malawi where we spend a night in the rustic cabins at Chitimba Beach Camp, enjoying a beachside bar and restaurant, a legendary location amongst the overland fraternity. We hug the shoreline of Lake Malawi before reaching the superb Rafiki Lodge where we spend 2 nights enjoying the relaxed pace of Malawi and enjoying this stunning tented accommodation. The week is seen out as we cross back into Zambia via an exciting ride through the Nkhotakota Game Reserve where we may encounter elephant on the track, with special permission this is one of the only wildlife reserves motorbikes can ride through.
Week 9: It's a quick ride back to the outskirts of Lusaka before we cross into Zimbabwe and spend a night at the scenic Lake Kariba, one of the world's largest man-made reservoirs that stores water from the mighty Zambezi River, sunsets from here are epic. We continue south to the wonderful Gweru Antelope Reserve where we can get up close and personal with some resident lions or simply relax at the superb wilderness lodge. Our next stop is the otherworldly granite landscape of Matopos National Park, with huge granite boulders seemingly defying gravity, this is also the burial place of Cecil Rhodes, founder of Rhodesia, before it gained independence and became Zimbabwe, Englishman Rhodes wanted to be buried atop a huge granite rock where he could see the world. We cross back into Botswana and ride onto a region of salt flats, or pans, staying at the wonderful Planet Baobab, a quirky location surrounded by baobab trees with the average age being around 4000 years. Located on the edge of the Makgadikgadi Salt Pans it's here we can experience a fun Meerkat excursion out on the pans.
Week 10: We cross back into South Africa via the wonderful Goo Moremi Gorge amongst the Twaspong Hills, the tented accommodation here is unbelievable. We will visit the Blyde River Canyon and take a boat trip deep within the canyon to see amazing towering peaks and escarpments that glow a stunning red as the setting sun reflects off them. We will ride one of South Africa's most scenic rides known as the Panorama Route that offers stunning views or this ancient landscape of escarpment weathered over millennia. No visit to Africa is complete without a visit to the legendary Kruger National Park. We will spend 2 nights here allowing us time to enjoy a safari in this most iconic of parks. Departing South Africa, if only for a day, we enter the kingdom of Eswatini, formally known as Swaziland, and ride up to Pigg's Peak and overnight just south of the capital of Mbabane. Leaving Eswatini we cross back into South Africa and ride south onto the world-famous Garden Route where we spend the next 2 nights at St Lucia, where it isn't unreasonable to see hippos wandering the streets at night. We will enjoy a sunset cruise on the lake systems that form part of the iSimangaliso Wetland Park where it is almost guaranteed you will see hippos, 100s of them
Week 11: Riding the Garden Route, we turn inland towards Rorkes Drift, in Zulu warrior land, it is here that 150 English soldiers held off 3000 – 4000 Zulu warriors in the Anglo – Zulu war, 11 VCs were awarded during this battle, the highest number ever awarded for one battle. We will take a guide over one of the battlefields. We continue to Himeville, scenically located at the foot of the Southern Drakensburg Mountains. Before returning to the Garden Route on the coastline via Port St Johns beautifully located on the mouth of the Umzimvubu River. We will visit the moving Nelson Mandela Museum in Mthatha and continue to the tranquil beachside village of Haga Haga where we may see whales from our bedroom windows. We will ride one of South Africa's finest mountains passes of Swartberg and Prince Albert Pass and of course the famous Ronnies Sex Shop, these days are filled with some of the best canyonlands and mountain pass riding of the entire expedition.
Week 12: Our last few days will see us reach Cape Arugulas, the southernmost point of the entire African continent and where the Atlantic and Indian Oceans meet. This epic expedition finishes off where it began, Cape Town, but not before one more awesome ride around False Bay, via the Simonstown penguin colony, and into Cape Town via the famous Chapmans Peak Drive, what a way to end 80 days in Africa.
Departure Day: Spend a couple more days in Cape Town or fly home
READ MORE
Included
---
Airport Transfers
80 nights' accommodation in safari lodges, permanent tented camps (with en-suite) & predominately 3 - 5 star hotels
80 breakfasts
58 lunches
17 Dinners
All Shipping included
Incomparable list of sights and inclusions (see client info kit for the full list)
Support vehicle with passenger carrying ability
Breakfast's everyday
Dinners as per itinerary
80 nights' accommodation
Services of ride leader and support vehicle driver
Pre-departure material and route maps complete GPS waypoints and routes
Access to satellite phone, pay per minute
Compass Expeditions polo shirt
Not Included
---
International Flights
Fuel & tolls
Carnet (if riding own bike)
Compulsory bike insurance (if riding own bike)
Visas (if required)
Personal Health/Travel Insurance
Tips and gratuities
READ MORE
Ride Details
---
Ride Profile
81% of this drive is on pavement, that ranges from superb, smooth highways in South Africa to a barely discernible thin ribbon of deformed asphalt connected by massive potholes. Some sections of pavement can be punctuated by massive foot deep potholes, with zero warning, and have 2-foot-tall shoulders and suffer from deformations from grossly overloaded trucks.

19% of this drive will be on dirt. These dirt tracks range from rough wheel tracks up lofty passes, limited muddy sections in Northwest Tanzania (if rain has been experienced) to good dirt tracks across a desert landscape. As with many dirt tracks, particularly in Namibia, corrugations and washouts are present, some severe. A very limited amount of sand is to be expected, mostly gaining entry to our accommodations and where there has been recent truck traffic, again mostly in Namibia. One 20k / 12.5mi section in Eswatini is extremely rough with large boulders in the roadbed and deep washouts. As with all dirt tracks conditions change and the above is a guide only.


Tour Start/End
Tour Start: Cape Town, South Africa
Tour End: Cape Town, South Africa

Climate
It will be cold in Cape Town with a max of 20°C / 38°F however it is the best time for travel north into Namibia / Botswana / Zimbabwe / Zambia where we can expect clear blue skies and little to no rain. The further north we travel the warmer it becomes with average temps of 30°C / 86°F. We reach Uganda just before the start of the wet season, perfect timing for the gorilla trekking, where we can expect average temps between 25°C to 30°C / 77°F to 86°F. Turning south we expect average temps of 25°C / 77°F and generally blue skies in Tanzania, Malawi & South Africa where it will be at the very end of the dry season offering the best chance to see wildlife



Important Information
You will need to be in Cape Town, two days prior to start of expedition, for your joining day (a bonus nights' accommodation is included)
Riders, (riding there own bikes), will need to allow 1 full day to prepare bikes for shipping at tours end in Cape Town
All riders must have a valid driver's license and at least two years riding experience.
It is a requirement that all clients have appropriate insurance for this type of expedition
Ride Grade
5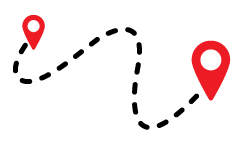 Ride Distance
17080ks / 10675mi
Accommodation
---
80 nights of accommodation.
Our accommodations range from small family run Lodges, tented safari camps & 3-, 4- & 5-star hotels.
A flexible attitude is needed as, on some occasions, standards are not always what we are accustomed to.
All accommodation is on a twin share basis. If you are traveling alone, we will pair you up with another solo traveler. However, if you prefer single accommodation a single supplement is available: US$ (please note on a very few number of occasions due to lodge size limitations a single room may not be available.)

Solo Travellers: We endeavour to pair you up with a fellow solo traveller however if numbers are limited you may be required to pay a single supplement.
READ MORE
Dining
---
On every day of the tour, we include breakfast: 80 Breakfasts
On mentioned ride days we provide either picnic lunches, that we prepare ourselves from our mobile kitchen, prepacked lunches on border days and some excursion days or café lunches: 58 lunches
We include mentioned dinners in reliable restaurants, safari camps or lodges that we have used before: 17 Dinners
READ MORE
Bikes
---



BMW R1300GS

1300cc Twin cylinder boxer engine
Seat height 85cm (33.4In) Approx.
Inner Leg Curve 190cm (74.8in) Approx
Heated Hand Grips
BMW style accessory power socket
Top Box
Engine protection bars
Bash plate
Dual purpose tyres




BMW F850GS

853cc Parallel twin cylinder engine
Seat height 86cm (33.8In) Approx.
Inner Leg Curve 190cm (75in) Approx
Heated Hand Grips
BMW style accessory power socket
Top Box
Engine protection bars
Bash plate
Dual purpose tyres


BMW F750GS

853cc (de-tuned) Parallel twin cylinder engine
Seat height 81cm (32In) Approx.
Inner Leg Curve 183cm (72in) Approx
Heated Hand Grips
BMW style accessory power socket
Top Box
Engine protection bars
Bash plate
Dual purpose tyres
Low seat option available

We just completed the Ultimate Africa 80 day ride. Compass Expeditions is such a great company to deal with. They provide you with all the information and support you need before and during the trip. The ride was such and incredible experience. Fantastic memories to cherish forever. Hope to do another ride with them again in the future.
Wayne
Australia
/
Insurance
---
Accidents happen, luggage is lost and tour or flight cancellations can occur, so it is our policy that all participants of Compass Expeditions tours have an appropriate level of travel insurance to cover the unforeseen. This is not only compulsory when joining our tours, but it makes sense.
If choosing your own insurance – for motorcycle tours it is crucial the insurance policy you choose will offer a policy for riding a motorcycle OVER 250cc (including our bikes). This is a critical point to ensure when purchasing a policy.
Our experienced In-house travel team are happy to help with getting you the right insurance for your tour and for any other travel you might be doing before or after. Contact our in-house travel team.
So you've read all the info and think you're ready?...