Trans Siberian Explorer
Distance
4,000 km / 2,500 mi
---
Russia & Mongolia: Ride remote Mongolia and the legendary Trans Siberian Highway through wild and epic landscapes
This one of a kind ride will explore an utterly unique & rarely visited part of Central Asia. We shall experience an empty landscape dotted with gers and populated with wild mobs of horses and yaks that graze the lonely landscape, that is Mongolia. Crossing the border, we enter the legendary Siberia and visit the greatest fresh water lake on earth, Lake Baikal. Riding the renown Trans-Siberian Highway, we ride the epic Chuysky Trakt, in the stunning Altay region before riding back into Mongolia. This is a ride of endless superlatives, remote vast landscapes, epic lakes & mother Russia!!
THIS TOUR HAS BEEN POSTPONED UNTIL FURTHER NOTICE
Dates and Pricing
Itinerary
---
Day 1: Your Ulaan Baatar airport transfer will take you directly to our joining hotel, ready for an early start tomorrow. Today you will meet your crew for your tour briefing and welcome dinner.
Day 2: Receiving our bikes, it's a short ride today out to the towering Chinggis Khan statue before returning to Ulaan Baatar.
Day 3: Leaving the Mongolian capital, we ride due north, towards the Russian border and stay overnight at Darkhan.
Day 4: We cross into Siberia, Russia today and the landscape immediately becomes forested until reaching tonight's destination of the once closed city of Ulan Ude on the Trans-Siberian Highway.
Day 5: Riding the Trans-Siberian Highway west we will get our first glimpses of the mighty Lake Baikal as we hug the shoreline for some time until we reach the beautiful Irkutsk, the de-facto capital of Siberia.
Day 6: Today we take an excursion to UNESCO listed Lake Baikal, the oldest and deepest freshwater lake on earth. We can spend the warm evening twilight hours exploring the bars restaurants of Irkutsk, a wonderful Siberian city full of 19th-century buildings
Day 7:Leaving Irkutsk, we ride north-west and into wild, rural Russia. We will be among the handful of people who travel the Trans-Siberian here, everyone else is on the train! We overnight at a small Russian community of Tulun, this is the real Russia.
Day 8: Back on the Trans-Siberian we continue west through rolling hills, farmlands and forests until we reach the halfway point of this ride at Krasnoyarsk, but also the Trans-Siberian Highway, that stretches from Vladivostok to Moscow.
Day 9: Today we cross the beautiful Kuznetsk Alatau Mountains on our way to the old coal mining city of Kemerovo with its stunning ploschad, or square, with many beautiful museums, theatres and parks.
Day 10: We leave the Trans- Siberian Highway and ride south-west via the lonely back roads of the southwestern region of Siberia. We arrive at Barnaul, scenically located on the banks of the Ob River.
Day 11: Today we leave the big lights behind and ride into an absolutely stunning Altay region of Russia, a region of pine covered mountains and vast valleys. We spend the next two nights at the 5-star Altay Resort.
Day 12: Today is a day off the bikes but if you are desperate for your motoring fix, quad bikes and ATVs are available to explore the beautiful region. Perhaps a massage, spa, fishing or trekking, the options are endless.
Day 13: Departing the Altay Resort, we enter the incredible Altay Mountains, a landscape of towering snow-capped peaks, turquoise rivers and glaciers that come up to the roadside. We ride the Chuysky Trakt, named as one of the 10 best road trips on earth!
Day 14: Continuing through the mighty Altay, along the Chuysky Trakt, we are surprised to enter a landscape of Savannah covered plateau, bordered by snow-capped peaks in the distance for our last night in Russia in Kosh Agach
Day 15: We cross back into Mongolia today and ride onto Bayan – Olgii in the shadow of the might Altay which we have just crossed, staying overnight at a wonderful traditional Mongolian ger camp.
Day 16: Leaving our bikes in Bayan Olgii we board a plane to take an included flight back to the Mongolian capital of Ulaan Baatar for our final night of this epic ride.
Departure day: Spend some time in Ulaan Baatar or fly home, the choice is yours.
READ MORE
Upgrades
---
All accommodation is twin or double share, if you would like a single room there will be a single supplement: US$ 1,320
(please note, you may be required to share a bathroom at least once on this trip).
Our motorcycles are insured and have a damage excess of US$ 5000, you can reduce the excess by taking advantage of our Excess Reduction Policy: US$ 25 per day
READ MORE
---
Ride Profile
99% of this ride is on paved roads, these roads can be narrow with tall shoulders, unannounced huge potholes and with little to none line markings. Some regions can be very busy with trucks whiles other regions are empty except for wandering yaks, horses & cows. Russian drivers are somewhat less cautious than what we are used to in the west and the limited amount of traffic lights we will see are to be treated as a "guide" only
Tour Start/End
Tour Start: Ulaan Baatar, Mongolia.
Tour End: Ulaan Baatar, Mongolia.
Climate
Its autumn, the most stunning time to be here as the immense forests of the Taiga turn a wonderful red and yellow. It will be on the cooler side with temperatures to be expected of around 5 C / 41 F overnight to highs of 20 C / 68 F during the days. Some rain should be expected, especially in the mountainous regions of the Altay, however this tour runs at the driest time of the year, outside of winter!
Important Information
All riders must have a valid motorcycle license and at least two years riding experience.
It is a requirement that all clients have appropriate insurance for this type of expedition.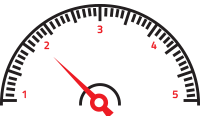 Ride Grade
2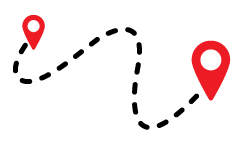 Ride Distance
4,000 km / 2,500 mi
Sealed / Dirt
99% / 1%
Accommodation
---
16 nights of accommodation.
Our accommodations range from small family run hotels, 1 ger camp through to 4-star hotels.
A flexible attitude is needed as standards are not always what we are accustomed to.
All accommodation is on a twin share basis. If you are traveling alone, we will pair you up with another solo traveller. However, if you prefer single accommodation a single supplement is available:

US$ 1,320

(please note that you may be required to share a bathroom at least once on this trip)
READ MORE
Dining
---
On every day of the tour we include breakfast: 16 Breakfasts

On mentioned ride days we provide a picnic lunch that we prepare ourselves from our mobile kitchen

: 12 lunches

We include mentioned dinners in reliable restaurants we have used many times before:

13 Dinners
READ MORE
Bikes
---
Suzuki DR650

650cc single cylinder engine
Seat height 85.5cm (33.6In) Approx.
Long range fuel tank (not pictured)
BMW style accessory 12v power socket
Dark Busters
Bash plate
Dual purpose tyres

BMW F800GS

800cc Parallel twin cylinder engine
Seat height 88cm (34In) Approx.
Inner Leg Curve 193cm (76in) Approx
Heated Hand Grips
BMW style accessory power socket
Top Box
Engine protection bars
Bash plate
Dual purpose tyres
book now
JOIN THE WAITLIST
Insurance
---
Accidents happen, luggage is lost and tour or flight cancellations can occur, so it is our policy that all participants of Compass Expeditions tours have an appropriate level of travel insurance to cover the unforeseen. This is not only compulsory when joining our tours, but it makes sense.
If choosing your own insurance – for motorcycle tours it is crucial the insurance policy you choose will offer a policy for riding a motorcycle OVER 250cc (including our bikes). This is a critical point to ensure when purchasing a policy.
Our experienced In-house travel team are happy to help with getting you the right insurance for your tour and for any other travel you might be doing before or after. Contact our in-house travel team.