Spain Portugal and Morocco
Sealed / Dirt
99.9% / 0.1%
Distance
4,530 km / 2,830 mi
---
Spain, Portugal and Morocco: Explore Southern Europe and Northern Africa, a ride from the hills of Lisbon to the sands of the Sahara
A ride of an incredible diversity in peoples, landscapes & cultures, this is a ride that explores the history of Southern Europe and Northern Africa, from the Romans to the Muslims, the Moors to the Christians, maritime explorers to the Conquistadors, they all left their mark on this historically rich part of the world. We will experience life beneath the "tourist surface" as we ride the less travelled paths via country roads, barely a single lane wide, get wonderfully lost in the ancient medinas of Morocco, ditch our bikes in favour of camels as we ride into the endless Sahara and explore ancient Kasbahs and palm filled oases. Join us as we have breakfast in Morocco, lunch in Gibraltar and dinner in Spain, all in one day, this is a classic, all paved, ride never to be forgotten.
Itinerary
---
Day 1: Your Lisbon airport transfer will take you directly to our joining hotel, ready for an early start tomorrow. Today you will meet your crew for your tour briefing and welcome dinner.
Day 2: Leaving the Portuguese capital of Lisbon we ride due south along the Atlantic Coastline the most southwesterly point of the European continent, at Sagres, a town with a definite "end of the world" feel to it.
Day 3: We are in the Portuguese Algarve and ride the extraordinary Serra de Monchique, riding small remote backcountry roads through tiny farming communities before returning to the coast at Tavira
Day 4: Crossing into Spain today, and the legendary Andalucía, we ride into the mountains of this remarkable region overnighting in a 15th Century Hacienda located on the outskirts of the stunning Arcos de la Frontera
Day 5: We cross into Morocco today, via the Straits of Gibraltar, and ride onto the beautiful "blue village" of Chefchaouen, a village in the shadow of the Rif Mountains.
Day 6 & 7: A full days ride today to one of the most fabled cities in Morocco, that of Fez. We spend a full day in Fez allowing us time to visit the renowned Fez Medina among ancient sights.
Day 8: Leaving Fez we ascend into the Middle Atlas Mountains and a landscape of vast valleys and oasis of palm filled canyons to our overnight stop at Midelt.
Day 9: Descending somewhat we reach the very edge of the Sahara Desert and swap our bikes for camels and ride out to our overnight 5 star campsite, set deep within the sand dunes, not far from the Algerian border!
Day 10: Back on our bikes we ride the "Route of 1000 Kasbahs", a historic route littered with Kasbah's and palm filled oases on our way to the extraordinary Todra Gorge then onto Boumaine Dades, where we spend the night.
Days 11 & 12: We visit one of Morocco's finest Kasbahs of Ait Ben Haddou before ascending into the High Atlas Mountains via the incredible Tizi n'Tichka pass. Two nights are spent in Marrakesh giving us time to visit the old medina and the amazing Djemaa el Fna, a chaotic main square that bursts to life at sundown, and has been operating since the 11th Century
Day 13: More superb back country riding today and we ascend and descend the Atlas Mountains via rarely used single lane roads; it's a real introduction into rural Moroccan life
Day 14: More great riding today back into the ever present Atlas Mountains through a rarely visited region of remote villages and epic landscapes. We arrive into the UNESCO listed Meknes for our overnight stop and can visit the old medina.
Day 15: A short ride out to Morocco's finest Roman ruins of Volubilis before continuing onto the beautiful coastal fortified village of Asilah where we spend our last night in Morocco.
Day 16 & 17: Breakfast in Morocco, lunch in Gibraltar & dinner in Spain!!! We cross back into Spain and stop of the wonderful Rock of Gibraltar before ascending into the mountains to the incredible Ronda. Two nights are spent in Ronda allowing us time to explore this amazingly located, historic city that straddles the El Tajo Gorge.
Day 18: Another superb ride day exploring the empty back roads of Andalucía before reaching the renowned city of Granada, home to the magnificent Moorish fortress & palace complex of Alhambra.
Day 19: We start the day off with a visit to the UNESCO listed Alhambra before riding the "Caliphates Way", a route littered with Pueblo Blanco's (White villages) all adorned with ancient fortresses. The day is finished off at the staggering Mesquita (mosque / cathedral) in Cordoba.
Day 20: We cross back into Portugal today via some superb country lanes and mountain top fortress villages. We overnight at another UNESCO listed village of Evora
Day 21: After spending the morning in beautiful Evora we take a short ride amongst beautiful cork, eucalyptus forests and grape vines to Lisbon for our last night of this incredibly diverse ride in 4 different countries.
Departure day: Spend some time in Lisbon or fly home, the choice is yours.
READ MORE
Included
---
Airport Transfers
Motorcycle rental as per your selection.
Fuel
Tolls
Support vehicle with passenger carrying ability
21 nights accommodation in excellent small hotels
21 breakfasts
14 Lunches
15 Dinners
Services of ride leader and support vehicle driver
Pre-departure material and route maps
Access to a satellite phone, pay per minute
Compass Expeditions tour shirt
Entrances to all attractions mentioned in the itinerary
Not Included
---
International Flights
Visas (if required)
Personal Health/Travel Insurance
Tips and gratuities
READ MORE
Upgrades
---
If you require a low bike option we have a lowered suspension or lowered seat BMW F750 GS available: Free of charge
All accommodation is twin or double share, if you would like a single room there will be a single supplement: EUR 1 890
(please note, you may be required to share a bathroom at least once on this trip).
Our motorcycles are insured and have a damage excess of EUR 2500, you can reduce the excess by taking advantage of our Excess Reduction Policy: EUR 25 per day
READ MORE
Ride Details
---
Ride Profile
99.9% Sealed. The vast majority of the roads are in superb condition, however we do spend considerable time on mountainous roads that are winding and twisting and very narrow with blind corners, generally these roads are empty. Moroccan roads are far more challenging with significant road subsidence in some areas, some sections with massive potholes broken and tall shoulders, narrow and winding roads with tall drop-offs and drivers that are a little less careful than what we may be used to.
0.1% Unsealed.
We may encounter some roadwork's in Morocco where a new road is being built and could experience sections of up to 100mts of dirt around machinery or roadwork's. Additionally a particular 8ks section of road in Spain is in terrible condition and slowly returning to a gravel surface.
Tour Start/End
Tour Start: Lisbon, Portugal
Tour End: Lisbon, Portugal
Climate
September / October in Portugal & Spain will be cooling down as autumn arrives, expect mid 20 to early 30 degrees Celsius. Morocco will also be cooling down with low 30 degrees Celsius but cool nights, especially in the desert. Generally the weather will be clear and sunny but some rain could be experienced as we cross the High Atlas in Morocco.
Important Information
All riders must have a valid motorcycle license and at least two years riding experience.
It is a requirement that all clients have appropriate insurance for this type of expedition.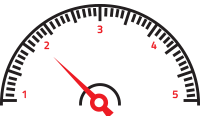 Ride Grade
2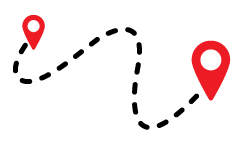 Ride Distance
4,530 km / 2,830 mi
Sealed / Dirt
99.9% / 0.1%
Accommodation
---
21 nights of accommodation.
Our accommodations range from small family run hotels through to 5 star hotels.

One night "Glamping" in The Sahara; the tents have hot showers & toilets inside so we aren't roughing it.
A flexible attitude is needed as standards are not always what we are accustomed to.
All accommodation is on a twin share basis. If you are traveling alone we will pair you up with another solo traveler. However, if you prefer single accommodation a single supplement is available:EU$ 1 890.00 (please note that you may be required to share a bathroom at least once on this trip)
READ MORE
Dining
---
On every day of the tour we include breakfast: 21 Breakfasts
On mentioned ride days we provide a picnic lunch that we prepare ourselves from our mobile kitchen: 14 Lunches
We include mentioned dinners in reliable restaurants we have used many times before: 15 Dinners

READ MORE
Bikes
---
BMW F750GS

853cc Parallel twin cylinder engine (de-tuned)

Seat height 81cm (32In) Approx.
Inner Leg Curve 183cm (72in) Approx
Heated Hand Grips
BMW style accessory power socket
Engine protection bars
Bash plate
Dual purpose tyres

BMW 850GS

853cc parallel twin cylinder engine
Seat height 86cm (33.5in) approx
Heated hand grips
BMW style accessory power socket
Engine protection bars
Bash plate
Dual purpose tyres


BMW R1250 GS

1254cc Parallel twin cylinder engine
Seat height 85 cm (33.5 In) Approx.
Inner Leg Curve 187cm (73.5in) Approx
Heated Hand Grips
BMW style accessory power socket
Engine protection bars
Bash plate
Dual purpose tyres

Pete and I would like to thank you for the most wonderful trip. Met some wonderful new friends and hope to keep in touch with them. The picnics lunches were amazing and we had terrific weather to boot. We cannot fault our trip and any changes were just part of the adventure and Pete loved the bike.
Pete and Lyn
Australia
Thanks again for a fabulous and unforgettable trip, Felix, Antonio and you did an outstanding job. Ann and I had a seriously good time on this trip, have made some great friends and confirmed yet again that there is no better way of seeing a country than by motorcycle – sharing the sounds, smells, temperature and rain with the locals.The organisation of the trip was superb – from the detailed planning resulting from the reconnaissance to execution of the final plan.
Andy and Ann
Australia
My second trip of a lifetime with Compass and once again it was fabulous. Great experiences, great hotels, magnificent food, amazing guides who work tirelessly to make the whole trip unforgettable and great fun. Highly recommend to any experienced bikers!
Lydia
Australia
/
Insurance
---
Accidents happen, luggage is lost and tour or flight cancellations can occur, so it is our policy that all participants of Compass Expeditions tours have an appropriate level of travel insurance to cover the unforeseen. This is not only compulsory when joining our tours, but it makes sense.
If choosing your own insurance – for motorcycle tours it is crucial the insurance policy you choose will offer a policy for riding a motorcycle OVER 250cc (including our bikes). This is a critical point to ensure when purchasing a policy.
Our experienced In-house travel team are happy to help with getting you the right insurance for your tour and for any other travel you might be doing before or after. Contact our in-house travel team.
So you've read all the info and think you're ready?...