Rising Sun
Distance
2,870 km / 1,790 mi
---
Japan: The land of the rising sun, like riding through the pages of history and across a breathtaking landscape
Japan, a stunning landscape where three quarters of the country is either forested or mountainous, a country that was, for centuries, hidden from the outside world and has held onto its unique culture that still remains to this day. There are so many sides to this fascinating destination, from overnight stays in traditional Ryokans, epic vistas of the iconic Mt Fuji, remote single lane riding through empty forests, ancient castles, hot springs, temples and palaces, Japan has it all. Join us as we ride the Land of the Rising Sun
Itinerary
---
Day 1: Your airport transfer will take you directly to our joining hotel, ready for the start tomorrow. Today you will meet your crew for your tour briefing and welcome dinner.
Day 2: We collect our bikes from Yokohama and soon hit the winding narrow roads of the Nakatsu River region for some beautiful riding. We ride north before reaching the wonderful 100 year old Takaragawa Onsen (hot Springs) to end our first night, on the road, in Japan
Day 3: Riding what's known as the Romantic Road we enter the remarkable Japan Alps, a breathtaking landscape of mountainscapes dotted with traditional villages. We ride the highest point of the national road network in the Joshin'etsu Kogen National Park and visit the renowned snow monkeys before overnighting at a beautiful lodge in the Kamishiro Mountain area.
Day 4: Turning south we visit the amazing Matsumoto Castle (Crow Castle) from 1594 and home to Japan's oldest keep. From here we ride what's often described as one of Japan's finest rides, the Venus Line, before turning west and spending the night at the traditional village in Hirayu spectacularly located in the Japan Alps.
Day 5: Some more superb riding today as we enjoy the wonderful Shirakawa-go White Line Road that's only open for a few months each year and connects a string of UNESCO listed traditional villages that border the dramatic Hakusan National Park. Descending the mountains, we reach Awara where we stay at the magnificent Grania Housen.
Day 6: Leaving Awara we ride the coastline enjoying the superb Mikata Five Lakes Rainbow Line where we can see the 5 different coloured lakes. It's a cable car to the top of the mountain for breathtaking views of this magnificent region of lakes and mountains We continue along the coastline to Kumihama, yet another spectacularly located hotel with sweeping views of Kumihama Bay.
Day 7: Leaving Kumihama Bay we ride inland then onto the coast visiting the remarkable sand dunes of Tottori, the largest sand dunes of Japan. We then cross the Chugoku Mountain range via a series of quiet backcountry roads before entering the Hiroshima Prefecture. We will spend the next two nights at the port city of Onomichi surrounded by hills full of temples, and cats! allowing us time to travel to Hiroshima the following day by bullet train.
Day 8: Today we swap the bikes for something a little quicker, the Shinkansen (bullet Train) to Hiroshima. A city that for most people means one thing, the world's first atomic bomb that destroyed 90% of the city and instantly killed 80,000 people. We visit the moving Hiroshima Peace Memorial Museum and the UNESCO listed Atomic Bomb Dome before catching a ferry to Miyajima with its famous 6th Century Itsukushima – jinja shrine and its "seemingly" floating Torii Gate, one of the most photographed sites in Japan.
Day 9: From Onomichi we cross onto the island of Shikoku via the spectacular Shimanami Kaido, a series of bridges that connect 6 islands in the Seto Inland Sea, a favourite of pirates in days gone by. We ride onto Iya Valley, a remote landscape of incredibly deep gorges, rushing rivers, mountain forests & home to 800-year-old vine suspension bridges, not to mention a bizarre "scarecrow village".
Day 10: We ride the spectacular mountains roads around Mt Tsurugi on narrow winding roads that are virtually empty. We cross onto the mainland via the mighty Akashi Kaikyo Bridge, the world's longest suspension bridge of almost four kilometres and continue on to the former imperial capital of Japan of Kyoto. We spend two nights here allowing us time to visit this amazing city of shrines & temples.
Day 11: With a 1000 Buddhist temples & 400 Shinto Shrines a city guide is a must and we spend the day exploring this culturally rich and beautiful city. We visit the renown Fushimi Inari-Taisha, with its 1000s of Torii gates, and Kinkaku - Ju Buddhist Temple to name a few sights we shall see. We will also enjoy a wonderful Geisha show that introduces us to the mysterious 400 year old tradition.
Day 12: Departing Kyoto and the big city lights we are soon back on the byroads that wend their way along the Abo Valley. We take a lakeside ride along the top of Lake Biwa before ascending into the mountains of Central Honshu and riding its small back roads before arriving at our overnight stop of Gujo, scenically located at the confluence of the Nagara & Yoshida rivers.
Day 13: We ride the Kiso Valley today, a landscape of lush forests, clear streams and remote villages that formed part of what was known as the Nakasendo, an ancient highway from Edo (nowadays Tokyo) to Kyoto. We visit one of the best preserved of these villages, Magome. The ride continues north through the Central Alps before we get our first glimpses of the iconic Mt Fuji. Our overnight stay is at Yamanakako located on the shore of a lake bearing the same name with epic views of Mt Fuji.
Day 14: With views of Mt Fuji in our mirrors we cross onto the Izu Peninsula known for its stunning coastlines, Onsen and mountainous interior. We ride the spectacular Nishu Isu Skyline as well as more off the beaten tracks today as we explore the many winding roads through the peninsular and visit the wonderful Kawazu Seven Waterfalls.
Day 15: Our last day with see us ride the superb Izu Skyline and then the amazing Tsubaki Line before riding back into Yokohama to return the bikes. We shall have our farewell dinner and a chance to reminisce over what has been an extraordinary journey through the pages of history and via a breathtaking landscape of this magnificent & unique part of the world
Departure Day: Spend a couple more days in Yokohama / Tokyo or fly homestrong>
READ MORE
Included
---
Airport Transfers
Bike rental
Fuel & tolls
15 nights' accommodation in ryokans and hotels
15 breakfasts
2 Lunches
15 Dinners
Services of Compass Expeditions leader and local support staff
Access to Compass Expeditions App / Chock full of tour info, route maps & what to expect
Pre-departure material
Access to satellite phone, pay per minute
Compass Expeditions tour shirt
Entrances to all attractions & excursions mentioned in the itinerary
Shinkansen (bullet train) to Hiroshima
Not Included
---
International Flights
Visas (if required)
Personal Health/Travel Insurance
Tips and gratuities
READ MORE
Upgrades
---
All accommodation is twin or double share, if you would like a single room there will be a single supplement: US$
(please note, you may be required to share a bathroom at least once on this trip).
Our motorcycles are insured and have a damage excess of US$ , you can reduce the excess by taking advantage of our Excess Reduction Policy: US$ per day
READ MORE
Ride Details
---
Ride Profile
99% of this ride is on pavement; generally, the roads on this tour are in superb condition however some of the back roads are single lane only with unprotected shoulders. Some roads can have loose gravel and some rarely used country roads can have autumn vegetation on the roads making them slippery. There are many many twisties on this ride with some twisties having steep ascents as you ride through the corners. Some roads can be very busy.
1% of this drive will be on dirt. We never claim any ride is 100% paved as we may encounter some roadworks, landslide damage and detours that may be dirt.
Tour Start/End
Tour start: Yokohama
Tour end: Yokohama
Climate
We visit Japan in autumn where the countryside is turning a magnificent colour. It's cooling down and temperatures in the low 20°C / 70°F should be experienced. Prepare for some rain, especially around Yokohama, and for some very cool weather, 5°C / 40°F as we cross the lofty passes of the Japan Alps but generally warm and sunny days should be expected. Evenings drop to around 15°C / 50°F, so a jacket will be needed.
Important Information
All riders must have a valid bike license and at least two years riding experience.
It is a requirement that all clients have appropriate insurance for this type of expedition.

All riders must have a International Driver Permit with the words Convention on International Road Traffic of 19 September 1949; written on the front cover under the INTERNATIONAL DRIVING PERMIT heading. It cannot say 1968 as Japan is not a signatory to that agreement.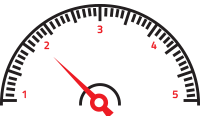 Ride Grade
3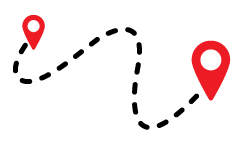 Ride Distance
2,870 km / 1,790 mi
Sealed / Dirt
99% / 1%
Accommodation
---
15 nights of accommodation
Our accommodation ranges from small hotels with Onsen through to 5 star hotels.
A flexible attitude is needed, as services and facilities in some locations may not be what you are accustomed to.
All accommodation is on a twin share basis. If you are traveling alone we will pair you up with another solo traveler. However, if you prefer single accommodation a single supplement is available.

READ MORE
Dining
---
On every day of the tour, we include breakfast: 15 Breakfasts
Japan is no like no other destination we ride, for logistical we include two lunches only : 2 Lunches
We include mentioned dinners in reliable restaurants, ryokans or lodges: 12 Dinners
READ MORE
Insurance
---
Accidents happen, luggage is lost and tour or flight cancellations can occur, so it is our policy that all participants of Compass Expeditions tours have an appropriate level of travel insurance to cover the unforeseen. This is not only compulsory when joining our tours, but it makes sense.
If choosing your own insurance – for motorcycle tours it is crucial the insurance policy you choose will offer a policy for riding a motorcycle OVER 250cc (including our bikes). This is a critical point to ensure when purchasing a policy.
Our experienced In-house travel team are happy to help with getting you the right insurance for your tour and for any other travel you might be doing before or after. Contact our in-house travel team.
So you've read all the info and think you're ready?...