Peru Explorer
Distance
2,500 km / 1,560 mi
---
Peru: From the Andes to the Amazon explore the heartland of the vast Incan empire
A journey into a land of ancient empires, of wondrous antiquities and epic Andean and Amazonian scenery. We explore renown Incan sites, as well as delving into the mighty Amazon, all the while exploring the roads less traveled as they wind their way in amongst the towering snow-capped peaks of the Andes. Nothing can prepare you for your first glimpses of the incomparable Machu Picchu or the thrill of driving through the Incan heartland of the Sacred Valley and onto the legendary Cusco. This 4x4 experience offers the perfect blend of renown antiquities, stunning scenery and remote Andean passes and jungle roads.
Dates and Pricing
Itinerary
---
Day 1: Your Lima airport transfer will take you directly to our joining hotel, ready for the start tomorrow. Today you will meet your crew for your tour briefing and welcome dinner.
Day 2: We take delivery of our 4x4s. Leaving the bright lights of the city behind as we head south with the Pacific ocean on and right and towering sand dunes on our left, this region offers some of the best coastal desert scenery in the world. We head inland into mighty canyon-lands around Reserva Paisajistica Nor Yaugos Cochas staying at a wonderful lodge overnight.
Day 3: We cross the Andes today via a wild dirt road through some amazing canyons before descending into the Amazonian town of Satipo. We spend two nights in Satipo allowing us to delve into the Amazon Jungle.
Day 4: We spend the day on a guided tour into the mighty Amazon Jungle, this is an opportunity to get to know the Amazon and learn from the indigenous tribes that call the Amazon home.
Day 5: Climbing back out of the Amazon basin through, wonderfully verdant mountains, we reach the staggering views of the towering snow capped peaks and overnight at Concepcion.
Day 6: It's a shorter drive today as we visit the amazing Shutjo Canyon dissected by a beautiful glacial river before heading east. The days drive is again a thrilling one through tiny Andean villages before we reach the wonderful Spanish Villa of Hacienda San Juan de Pillo, reached only by 4x4 via the scenic Mantaro Gorge, its near the village of Pampas.
Day 7: An unbelievable drive today via numerous switchbacks that cling to the side of the Andes with staggering views across distant valleys and mountains. We may cross a number of creeks today, depending on recent rains and drive through canyons barely wide enough for the track we are on, it's exhilarating stuff. We overnight in a classic Andean village of Ayacucho.
Day 8: A bit of pavement today as we continue winding our way amongst the high Andean mountain ranges. We reach Andahuaylas by mid-afternoon allowing us time to visit the excellent Plaza de Armas, or the town square, synonymous with so many South American villages and cities.
Day 9: The route from Andahuaylas to Abancay is again spectacular and is a shorter drive today. We will overnight at Abancay and for those brave enough we can drive the incredible Tuneles de Karcatera, a narrow dirt road with a sheer 1,500 m / 4,950 ft drop with NO guardrails, this route depends on weather and if it's currently open.
Day 10: We are entering the Incan heartland now and, if possible, the views get even better as we drive the endless twisties of Ruta 3S before turning north, under the shadow of the towering Salcantay, we reach Santa Teresa, only a stone's throw from the world renown Machu Picchu.
Day 11: We drive through an impossible jumble of mountains and valleys that proved too much for the invading Conquistadors who never discover Machu Picchu. Our overnight say is in the wonderful Ollantaytambo, a Quechan village at the foot of the towering Ollantaytambo Incan Ruins and amazingly intact terraces. We spend the afternoon here exploring the first of the Incan ruins we shall visits and wandering the narrow-cobbled stone streets of the village.
Day 12: We park the 4x4s and jump on a glass topped train, allowing views of the mountains that tower above us, as we make our way to Aguas Calientes, or hot water, named after the hot springs in the area. It's a 20-minute bus ride up to the awe inspiring Macchu Picchu, a UNESCO World Heritage Site. There are perhaps few sights left in the world that still have the capacity to take your breath away when you first clasp eyes on them, however Machu Picchu is certainly one of them, it truly is a jaw dropping site. We return to Aguas Calientes and visit the hot springs in the afternoon for a very refreshing and invigorating dip.
Day 13: It's back to Ollantaytambo and a drive along the Sacred Valley dissected by the silt laden Urubamba River and dotted with more Incan ruins. Our final drive will take us into what was once the capital of the Incan empire, Cusco.
Day 14: We shall have a guided tour of what the Inca called, "the Navel of the universe", Cusco. We spend a full day exploring this amazing city built on still visible ruins of Incan fortresses. Cusco is an intriguing mix of Incan and Spanish cultures and is home to narrow cobblestone streets, ornate cathedrals and colourfully dressed indigenous Quechuan peoples walking their Llamas to market past high end restaurants and McDonalds!
Day 15: Our final day will see us take an included flight from Cusco back to where this incredible adventure began, Lima, where we shall enjoy our final group dinner and reminisce over the last 2 incredible weeks.
Departure Day: Spend a couple more days in Lima or depart to your next destination, the choice is yours.
READ MORE
Upgrades
---
All accommodation is twin, double or family share, if you would like a single room there will be a single supplement: US$ 740
Our 4x4s are insured and have a damage excess of US$ ???, you can reduce the excess by taking advantage of our Excess Reduction Policy: US$ 25 per day
READ MORE
Ride Details
---
Ride Profile
65% of this tour is on sealed roads. Large sections of pavement will be rough, potholed, and narrow with tall and damaged shoulders. Pavement can end with no warning. A lot of roads in the Andes are winding and twisting, with big drops on one side and through numerous small villages.

35% of this tour is on unsealed roads. These dirt tracks range from rough wheel tracks through creek and river crossings to muddy in the Amazon or in the Andes, if unseasonal rain has been experienced. Some dirt tracks in the mountains are quite loose with huge precipitous drops on narrow mountain roads. As with all dirt tracks, conditions change and the above is a guide only.
Tour Start/End
Tour Start: Lima, Peru
Tour End: Lima, Peru
Climate
We travel in the drier months with daytime temperatures ranging from the low 20°C / low 70°F in the Andes and around Machu Picchu to low 30°C / high 80°F in the Amazon. In the Andes it can be cold in the evening, as low as 15°C / 60°F.

Very little rain should be expected, although some rain could be experienced in Lima, in addition to this a coastal mist can be present in Lima and along the coastal desert of Peru. In the Amazon it remains hot and humid throughout the year, however little rain should be expected in July.
Important Information
All drivers must have a valid driver's license and at least two years driving experience.
It is a requirement that all clients have appropriate insurance for this type of expedition.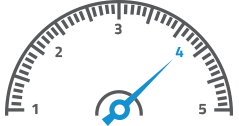 Ride Grade
4

Ride Distance
2,500 km / 1,560 mi
Sealed / Dirt
65% / 35%
Accommodation
---
15 nights accommodation.
Our accommodation ranges from small family run guest lodges, through to 3 & 4-star hotels.
A flexible attitude is needed as standards are not always what we are accustomed to.
All accommodation is on a twin, double or family share basis. If you are traveling alone we will pair you up with another solo traveler. However, if you prefer single accommodation a single supplement is available: US$ 740.00

READ MORE
Dining
---
On every day of the tour, we include breakfast: 15 Breakfasts

On mentioned travel days we provide a picnic lunch that we prepare ourselves from our mobile kitchen or from local restaurants: 11 Lunches
We include mentioned dinners in reliable restaurants we have used many times before: 13 Dinners
READ MORE
We had an absolute cracker of a trip and really appreciated the effort your team over there put in. The whole operation worked really well and the tour was everything promised and more.
Andy
Australia
/
Insurance
---
Accidents happen, luggage is lost and tour or flight cancellations can occur, so it is our policy that all participants of Compass Expeditions tours have an appropriate level of travel insurance to cover the unforeseen. This is not only compulsory when joining our tours, but it makes sense.
If choosing your own insurance – for motorcycle tours it is crucial the insurance policy you choose will offer a policy for riding a motorcycle OVER 250cc (including our bikes). This is a critical point to ensure when purchasing a policy.
Our experienced In-house travel team are happy to help with getting you the right insurance for your tour and for any other travel you might be doing before or after. Contact our in-house travel team.
So you've read all the info and think you're ready?...