New Zealand Encompassed
Distance
5,600 km / 3,500 mi
---
New Zealand: Ride New Zealand, the Land of the Long White Cloud
Ride the Land of the Long White Cloud, from her marvelous Bay Islands in the North to the untamed mountains and fjords in the South, plus everything in between. New Zealand is a kaleidoscope of Mother Nature, providing some of the most fantastic scenery and riding possibilities. It packs a punch that rivals some of the most talked about beauty on the planet and is an experience that will never leave you. It's difficult to imagine another place on our wonderful planet that contains as much diversity as New Zealand. Stunning coastal locations, vibrant cities, thermal spas, mountain ranges, fjords and native forests. Add to that a well maintained road network and exceptionally friendly hospitality, an incredible experience awaits you.
Dates and Pricing
14th Mar 2023 to 3rd Apr 2023

Tour code: NZ/140323
Rider / Suzuki DL650
US$9440
: AVAILABLE
Rider / BMW F700 GS
US$9860
: AVAILABLE
Rider / Triumph Tiger 800
US$10145
: AVAILABLE
Rider / BMW F850 GS
US$10480
: AVAILABLE
Rider / BMW R1200 GS
US$10900
: AVAILABLE
Rider / BMW R1200 RT
US$10900
: AVAILABLE
Rider / BMW R1250 GS
US$11605
: AVAILABLE
Pillion / Support Vehicle Pax
US$5035
: AVAILABLE
Itinerary
---
Day 1: Your airport transfer will take you directly to our joining hotel, ready for an early start tomorrow. Today you will meet your crew for your tour briefing and welcome dinner.
Day 2: Your first day is a reasonably long one but well worth it, you'll enjoy some stunning riding up into the delightful Bay of Islands.
Day 3: Another big, yet rewarding, effort on the bike continuing north up to Cape Reinga and back, the northern most tip of the North Island. Otherwise, enjoy a free day exploring the local area or simply relax by the pool or jacuzzi.
Day 4: With the Bay of Islands in our rear-view mirrors, today we'll head across to Opononi and then down through majestic Kauri forest area into Dargaville. There will be time to visit the Matakohe Museum on our way back into Auckland.
Day 5: The Coromandel Loop is wonderful riding with lots of corners and it will require an early start. Tonight we'll be staying in the enchanting Rotorua and experience a traditional Maori cultural evening and Hangi. Riders will also have a shorter, alternative option that includes a visit the set of Hobbiton, made famous by Peter Jackson's Lord of the Rings trilogy (Optional Excursion).
Day 6: Setting out for Napier, we'll ride via the renowned thermal areas and the Huka Falls near Taupo set upon Lake Taupo, the largest lake in New Zealand nestled in the caldera of the Taupo Volcano.
Day 7: From Napier, we'll make our way south to Wellington through the rolling hills and orchards that the region is known for. Rejoining the highway at Featherston for the picturesque approach into New Zealand's capital city.
Day 8: Catching the inter-island ferry, we'll arrive in Picton Harbour around midday. It's short ride on to Nelson via Queen Charlotte Drive to Havelock.
Day 9: Today we'll ride out and over the Takaka Hill known for its impressive cave formations, sinkholes and streams. From there, it's a wonderfully winding 25kms stretch of road out to Collingwood in the afternoon and back to Nelson. Otherwise, you'd be more than welcome to have a rest day and enjoy historic Nelson.
Day 10: Retracing our steps out via Havelock to Blenheim and south to Hanmer Springs. The natural beauty of the Lewis Pass will leave you in complete awe. The spa town of Hanmer Springs offers up easily accessible natural hot springs which is always a nice way to unwind after a day's ride.
Day 11: Today will see us head back out and over the ranges to Punakaiki, a small town on the West Coast.
Day 12: Weather permitting, we'll enjoy a morning ride to Arthurs Pass Village before heading back to the coast and onward to Fox Glacier. Fox Glacier is one of the most accessible glaciers on the planet.
Day 13: Weather permitting again, there are glacier flights on offer over Fox Glacier (Optional Excursion). From Fox Glacier, we'll head out to Jackson Bay for a delicious seafood lunch before continuing on to Wanaka and finally, into Queenstown, the adventure capital of New Zealand. This ride will again include some of the most amazing scenery you could ever hope for.
Day 14: A free day in Queenstown to enjoy all the activities that Queenstown is very well known for. White Water Rafting, Jet-boating, Bungee-Jumping, Para-Gliding and for the most daring of us all, Disc (AKA Frisbee) Golf in Queenstown Gardens. Tonight we'll experience a unique paddle-steamer cruise on Lake Wakatipu that includes a BBQ Dinner and Farm Show.
Day 15: Today we head down to both Invercargill and Bluff, the southern-most point of the South Island. We'll visit the NZ Motorcycle Museum which rivals one of the finest motorcycle collections anywhere in the world. Back roads from Tuatapere to Manapouri and finally, the ever-enchanting Te Anau.
Day 16: We'll ride out to Milford Sound and back along the lake to take in a boat cruise on the Sound and experience one of the most famous Fjords in the world (Included Excursion). It's difficult to imagine another place that captures such pristine beauty, over and again.
Day 17: You'll be charmed once again with our route from Te Anau into Dunedin and even more captivated with your accommodation at Larnachs Castle!
Day 18: Mt Cook, New Zealand's highest peak, is our agenda for today. We'll depart early with a lot to take in. We'll be riding through delightful rural valleys and rivers and finally up into the picturesque wall of snow-capped peaks of the Southern Alps for the night.
Day 19: Before we depart Mt Cook, there is the possibility of scenic flights if the weather is clear (Optional Excursion). We'll have one final day of wonderful riding out of the Alps and into the Garden City of Christchurch.
Day 20: For those that simply haven't had enough, we'll offer a final ride day out to Arthurs Pass, Kaikoura or Akaroa.
Departure day: Spend some time in Christchurch or fly home, the choice is yours of course!
READ MORE
Upgrades
---
If you require a lower seat, there are a limited amount available for all BMW models on offer: NZ$50
All accommodation is twin or double share, if you would like a single room there will be a single supplement: NZ$3200
Our motorcycles are insured and have a damage excess of NZ$3750, you can reduce the excess to NZ$900 by taking advantage of our Excess Reduction Policy: NZ$35/day
READ MORE
---
Ride Profile
95% of this tour is on very well maintained sealed roads. Some caution may be required especially over the mountain passes.
A small section of this ride, under 5%, is on gravel and all gravel sections have alternatives if preferred.
Tour Start/End
Tour Start: Auckland, New Zealand
Tour End: Christchurch, New Zealand
Climate
New Zealand has a largely temperate climate. The weather is often variable, and there can be sunshine and rain alternating in a few hours, as is typical of oceanic climates. In March the average temperature ranges between a minimum of 14°C and and a maximum of 18 °C. The average rainfall is approximately 30mm.
Important Information
All riders must have a valid motorcycle license and at least two years riding experience.
It is a requirement that all clients have appropriate insurance for this type of expedition.
All riders must be over 21yo and hold a suitable licence for the selected motorcycle.

All riders on motorcycles over 700cc must be over 25yo.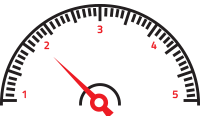 Ride Grade
2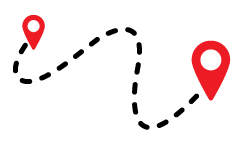 Ride Distance
5,600 km / 3,500 mi
Sealed / Dirt
95% / 5%
Accomodation
---
20 nights of accommodation.
Our accommodations range from small family run hotels through to 4 star hotels.
A flexible attitude is needed as standards are not always what we are accustomed to.
All accommodation is on a twin share basis. If you are traveling alone we will pair you up with another solo traveler. However, if you prefer single accommodation a single supplement is available: NZ $3,200.00 (please note that you may be required to share a bathroom at least once on this trip)
READ MORE
Dining
---
On every day of the tour we include breakfast: 20 Breakfasts
On mentioned ride days we provide a picnic lunch that we prepare ourselves from our mobile kitchen: 20 Lunches
We include mentioned dinners in reliable restaurants we have used many times before: 14 Dinners
READ MORE
Bikes
---
BMW R1250GS

1254cc Parallel twin cylinder engine

Seat height 85 cm (33.5 In) Approx.
Inner Leg Curve 187cm (73.5in) Approx
Heated Hand Grips
BMW style accessory power socket
Engine protection bars
Bash plate
Dual purpose tyres

BMW R1200RT

Engine Size 1170cc Twin cylinder boxer engine
Weight 604 lbs or 274kg
Seat Height 31.7 in or 805mm
Heated Hand Grips
BMW style accessory power socket
Top Box
Engine Protection Bars


BMW R1200GS

1200cc Twin cylinder boxer engine
Seat height 90cm (35In) Approx
Inner Leg Curve 195cm (78in) Approx
Heated Hand Grips
BMW style accessory power socket
Top Box
Engine protection bars
Bash plate
Dual purpose tyres

BMW F850GS

853cc Parallel twin cylinder engine
Seat height 86 cm (33.8 In) Approx
Inner Leg Curve 190cm (75in) Approx
Heated Hand Grips
BMW style accessory power socket
Engine protection bars
Bash plate
Dual purpose tyres

Triumph Tiger 800

Engine Size 799cc 3 Cylinder (In line 3)
Weight 215kg
Seat Height 845mm-865mm (Adjustable)
Heated Hand Grips
12V accessory power socket
Top Box
Engine Protection Bars
Bash Plate
Dual Purpose Tyres

BMW F700GS

800cc (de-tuned) Parallel twin cylinder engine
Seat height 82cm (32In) Approx.
Inner Leg Curve 181cm (71in) Approx
Heated Hand Grips
BMW style accessory power socket
Top Box
Engine protection bars
Bash plate
Dual purpose tyres
Low seat option available (79cm / 31 in)

Suzuki DL650

645cc V twin cylinder engine
Seat height 83cm (32.8In) Approx.
6 Speed Transmission
12v DC accessory power socket
Engine protection bars
Bash plate
Duel purpose tyres
ABS Brakes
book now
JOIN THE WAITLIST
Insurance
---
Accidents happen, luggage is lost and tour or flight cancellations can occur, so it is our policy that all participants of Compass Expeditions tours have an appropriate level of travel insurance to cover the unforeseen. This is not only compulsory when joining our tours, but it makes sense.
If choosing your own insurance – for motorcycle tours it is crucial the insurance policy you choose will offer a policy for riding a motorcycle OVER 250cc (including our bikes). This is a critical point to ensure when purchasing a policy.
Our experienced In-house travel team are happy to help with getting you the right insurance for your tour and for any other travel you might be doing before or after. Contact our in-house travel team.