Kruger & The Garden Route
Sealed / Dirt
94.5% / 5.5%
---
South Africa & the Garden Route: Go "on safari" and discover this epic wildlife, history and landscapes
Discover some of South Africa's most renown wildlife parks and riding routes as well as some of the lesser-known sights on this superb all-encompassing journey through South Africa and Eswatini (Swaziland). See the Big 5 in the legendary Kruger National Park and lesser known Addo Elephant Park. Gaze upon the breathtaking scenery of the Blyde River Canyon that forms part of the Drakensberg escarpment, visit the Zululand battlefields, and ride the iconic Garden Route.
13th Oct 2024 to 31st Oct 2024
Tour code: KG/131024
13th Oct 2025 to 31st Oct 2025
Tour code: KG/131025
Itinerary
---
Day 1: Your Johannesburg airport transfer will take you directly to our joining hotel, in Pretoria, ready for the start tomorrow. Today you will meet your crew for your tour briefing and welcome dinner.
Day 2: Departing Pretoria, we ride east crossing into beautiful Mpumalanga and onto the Great Escarpment. We cross the former pioneer wagon route from Mozambique known as Long Tom Pass
Day 3: It's a shorter ride today as we ride the legendary Panorama Route crossing Robbers Pass before spending the afternoon on a boat trip on the Blyde River Dam deep within the stunning Blyde River Canyon, a landscape of towering cliffs that form part of the Drakensberg escarpment
Day 4: A superb ride today as we again ride the renowned Panorama Route stopping off for incredible views of the Blyde River Canyon, Gods Window, and the surreal Bourke's Luck Potholes. We arrive late afternoon into one of the world's most iconic parks, Kruger National Park
Day 5: We kick start the day in Kruger with a wonderful 5-hour morning game safari, it is the quintessential African experience, and we can expect to see Lion, elephant, hippo, crocs, and an endless list of other wildlife through this remarkable landscape
Day 6: Leaving Kruger we ascend toward Eswatini, formerly Swaziland, along the superb Geographical Route, one of the world's oldest landscapes dating back to nearly 4 billion years old and the oldest signs of life on earth," it's literally where it all began". We cross into Eswatini and ride amongst the endless mountains of this tiny nation
Day 7: We visit King Shobuza 11 Memorial Gardens before returning to South Africa. King Shobuza 11 was responsible for gaining independence from the UK and is revered in Eswatini. We reach the coastal village of St Lucia late afternoon after a long ride through the bushveld.
Day 8: A day off the bikes as we go while watching, weather permitting, and enjoy an afternoon boat cruise along the wonderful St Lucia Lake system where you are guaranteed to see some of the 800 hippos that call St Lucia home
Day 9: Leaving St Lucia we ascend to 1300mt riding the amazing Nomangci Mountains through remarkable Zululand. The ride though these mountains is thrilling and devoid of traffic or tourists. We arrive at Isandlawana, sight of one of the greatest military losses ever incurred by the British, during the Zulu Wars of the 18th century. Our lodge is breathtaking!
Day 10: We visit the Rorke's Drift Museum, site of an incredible battle where 120 British soldiers held off over 3000 Zulu warriors in 1879. 11 Victoria Crosses were awarded here, more than any other battle in British history. We continue through Kwa Zulu Natal eventually reaching the majestic Southern Drakensberg by late afternoon
Day 11: Riding south we cross into the Transkei and reach the wonderful region known as the Wild Coast, overnighting at Port St Johns scenically located on the mouth of the Umzimvubu River
Day 12: turning south we visit the wonderful, sometimes emotional, Nelson Mandela Museum in Mthatha, near to where he was born. We get off the main road and again hit the wild coast overnighting in the tiny beachside village of Haga Haga where we may see whales and dolphins from our bedroom window.
Day 13: It's a full morning's ride to the superb Addo Elephant Park where a braai (BBQ) has been organised inside the park to be followed by a game drive of this wonderful park, it's almost guaranteed to see elephants. We enjoy a night at the superb Zuurberg Mountain Village Lodge
Day 14: We cross into the empty remote Karoo via a completely deserted road. Lunch has been organised at a tiny car museum in an equally tiny remote farming town. We then descend to the coast via the Osteniqua Pass and ride the coast road to the very well to do Knysna, beautifully located on Thesen island
Day 15: A full day is spent in Knysna allowing us time to explore this beautiful region, perhaps visit the motorcycle museum with over 150 bikes on display, go deep sea fishing or whale watching, the choices are endless.
Day 16: Back on the bikes we hit the dirt of the stunning Prince Alfred Pass but that was just a warmup for the scenic overload that is the Swartberg Pass in the afternoon. We overnight in the Karoo town and ostrich farming capital of Oudtshoorn
Day 17: Leaving Oudtshoorn we ride the remote Karoo on the renowned Route 62. We cross the short but sweet Trodouws Pass where the scenery changes completely as we ride through wheat fields then onto the Indian Ocean at our beachside hotel at Arniston
Day 18: We visit the spectacular L'Agulhas, the southernmost point on the African continent before riding north along the Whale Route to Hermanus for lunch then ride around False Bay. This incredible journey will finish off with a ride along the spectacular Chapmans Peak Drive into Cape Town
Departure Day: Spend a couple more days in Cape Town or fly out
READ MORE
Included
---
Airport Transfers
Motorbike rentals rental
Fuel & tolls
18 nights' accommodation
18 breakfasts
15 lunches
12 Dinners
Services of Compass Expeditions leader and support staff
Access to Compass Expeditions App / Chock full of tour info, route maps & what to expect
Pre-departure material
Access to satellite phone, pay per minute
Compass Expeditions tour shirt
Entrances to all attractions & excursions mentioned in the itinerary including game drives in Kruger and Addo national parks
Not Included
---
International Flights
Visas (if required)
Personal Health/Travel Insurance
Tips and gratuities
READ MORE
Ride Details
---
Ride Profile
94.5% of this drive is on pavement; although South African roads are generally very good large sections of pavement, especially through the Transkei, will be rough, severely potholed, and narrow with tall & damaged shoulders with no warning. Some sections are winding and twisting with oncoming vehicles prone to cutting corners

5.5% of this drive will be on dirt. 20ks of this dirt, in Eswatini, (formerly Swaziland) will be particularly difficult as it travels over a very rough boulder strewn section with some dry washouts. Ordinary 2-wheel drives cars use it though. We will experience a couple of creek crossings on the Swartberg Pass, none of which are fast flowing or deep and some winding twisting dirt sections with loose gravel especially on the corners, all other dirt is easy flat dirt. As with all dirt tracks conditions change and the above is a guide only. In total its only 250ks of dirt


Tour Start/End
Tour Start: Pretoria, South Africa
Tour End: Cape Town, South Africa


Climate
We visit South Africa in September offering us the best chances of seeing wildlife as the rainy season hasn't started as yet. Expect temps of around 20°C/ 68°F in and around Cape Town and along the Garden Route and temps climb up to 29° C / 84°F in the interior and around Kruger. Little rain should be expected in the interior however some residual wet season showers may be experienced along the Garden Route and Cape Town


Important Information
All riders must have a valid motorcycle license and at least two years riding experience.
It is a requirement that all clients have appropriate insurance for this type of expedition.
Ride Grade
4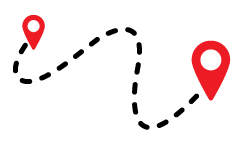 Ride Distance
4350ks / 2720ml
Sealed / Dirt
94.5% / 5.5%
Accommodation
---
18 nights of accommodation.
Our accommodations range from small family run Bedouin camps to 4-star hotels.
A flexible attitude is needed as standards are not always what we are accustomed to.
All accommodation is on a twin share basis. If you are traveling alone, we will pair you up with another solo traveller. However, if you prefer single accommodation a single supplement is available: US$ 1565 (please note that you will be required to share a bathroom while in the Bedouin camp and 1 wild camping night has no showers available)

READ MORE
Dining
---
On every day of the tour, we include breakfast: 18 Breakfasts
On mentioned ride days we provide a restaurant / café or picnic lunch that we prepare ourselves: 15
We include mentioned dinners in reliable restaurants & safari camps 12 Dinners
READ MORE
Insurance
---
Accidents happen, luggage is lost and tour or flight cancellations can occur, so it is our policy that all participants of Compass Expeditions tours have an appropriate level of travel insurance to cover the unforeseen. This is not only compulsory when joining our tours, but it makes sense.
If choosing your own insurance – for motorcycle tours it is crucial the insurance policy you choose will offer a policy for riding a motorcycle OVER 250cc (including our bikes). This is a critical point to ensure when purchasing a policy.
Our experienced In-house travel team are happy to help with getting you the right insurance for your tour and for any other travel you might be doing before or after. Contact our in-house travel team.
So you've read all the info and think you're ready?...