Iconic Australia
Distance
7,060 km / 4,390 mi
---
Queensland, Northern Territory & Western Australia: Australia's premier long distance mixed surfaced adventure motorcycle tour, along the northern edge of the continent and via the haunting red centre
An epic ride from the verdant green tropics of North Queensland, the golden grasses of the endless Savannah through the red rock of the very heart of Australia before riding onto the stunning blue coastline of the Indian Ocean at Broome. This remote ride is the quintessential Australian "outback" experience that includes so much of what makes Australia "iconic". Experience what so few bikers can lay claim to, visit endless heritage listed areas and gaze in awe as the sun sets over the "rock". Be humbled by the immensity of the Kimberley's, larger than some European countries. This is an epic ride through the heartland of Australia and an accomplishment that will stay with you forever.
Itinerary
---
Day 1: Your Cairns airport transfer will take you directly to our joining hotel, ready for an early start tomorrow. Today you will meet your crew for your tour briefing and welcome dinner.
Day 2: Leaving the Coral Sea behind we ride the twisties of the Gilles Range as we ascend onto the Atherton Tablelands. We cross the Herberton Range and ride onto the geological phenomenon of the Undara Lava Tubes, the world's longest lava tubes.
Days 3 & 4: We have a fascinating guided tour of the lava tubes before we ride onto the spectacular Cobbold Gorge. We spend two nights here allowing us time to tour the Cobbald Gorge and relaxing in this wonderful Gulf Savannah location.
Day 5: Another remote riding day as we cross through a vast empty landscape known as the Savannah, before arriving at the prawn capital of Australia, Karumba, on the shores of the Gulf of Carpentaria.
Day 6: Leaving Karumba behind we hit the dirt after Normanton. The ride continues on more dirt from station bore to station bore through a landscape of termite mounds and golden Savannah. We round the day off with a "Bush Camp" beside the beautiful Gregory River, real Australia!!!
Day 7: Heading off road again we cross the Gregory River, lined with palms and ferns, on our way to the UNESCO listed Riversleigh Fossil site. The afternoon is spent canoeing at the incredibly spectacular Lawn Hill Gorge before riding to our overnight stop at the wonderful Adel's Grove.
Day 8: We ride south today, initially on dirt, through a spare golden landscape of spinifex and ancient escarpments. Tonight's destination is "rough and ready" cowboy city known as Mt Isa where we have a chance to visit the extraordinary "Hard Times Mine".
Day 9: Barkley Homestead is a remote but busy roadbouse providing services for the nearby cattle stations, trucking industry, road crews and tourists. Its our first and only fuel stop after crossing the border into the Northern Territoty en route to Tennant Creek.
Day 10: A short ride today to get us into Tennant Creek located on the historic Stuart Highway. Famous for Indigenous artwork, there will be time to visit the nearby Nyinkka Nyunyu Art & Culture Centre
Day 11 & 12: We shall visit one of the territories most recognizable rock formations the Devils Marbles and the quirky Barrow Creek Hotel before arriving in the heart of Australia at Alice Springs. This thriving outback town is surrounded by red rock rugged ranges and is synonymous with the "outback". We have a rest day in "the Alice" allowing us time to visit the wonderful Road Transport Hall of Fame (optional), Royal Flying Doctor base (optional) or simply relax by the poolside.
Days 13: Leaving Alice Springs mid morning we arrive at the spectacular Stanley Chasm late morning to catch the most spectacular time of day when the noon day sun briefly illuminates the chasm turning the towering canyon walls a bright red colour. Continuing on through the scenic West MacDonnell Ranges National Park we arrive at our overnight stop of Glen Helen Homestead Lodge mid afternoon allowing us time to visit the stunning Glen Helen Gorge on the Finke River.
Day 14: We ride the dirt of the iconic Mereenie Loop Road today that traverses ancient landscapes of red walled canyons, valleys, red desert sands and spinifex before arriving at the spectacular Kings Canyon in the Watarrka National Park
Days 15 & 16: We spend the morning enjoying the "Rim walk" around Kings Canyon before an easy ride through an stunning endless desert landscape before arriving at one of the greatest natural spectacles on earth, Uluru located in the geographical heart of Australia. We spend two nights here allowing us time to visit the "rock" and also the nearby Kata Tjuta, a striking group of domed rock formations 30k west of Uluru.
Day 17: Today takes us, via the pavement, back to Alice Springs stopping en-route at the remote Curtain Springs and Erldunda Roadhouses. We will get great views of Mt Connor, which many people mistake for being Uluru.
Day 18: Retracing our route back up the Stuart Highway we will overnight in Tennant Creek.
Days 19: This is the setting for the famous book by Jeannie Gunn, "We of the Never Never" and is an incredible landscape of towering ferns and hot springs, not to mention the nearby traditional "Aussie" pub. We have the opportunity to enjoy the hot springs that Mataranka is famous for.
Day 20: Continuing north on the Stuart Highway we reach the sub tropical town of Katherine where we shall visit the amazing 20 million year old Nitmiluk National Park (Katherine Gorge) and enjoy an included cruise.
Day 21: Today's ride on the Victoria Highway is truly amazing as we are surrounded by rugged cliffs and escarpments which provide the perfect backdrop.
Day 22: Lake Argyle is our destination, which is Western Australia's largest and Australia's second largest man-made freshwater reservoir. We will visit the Durack homestead, a reminder of the colonial history of the pioneering Durack family. The scenery surrounding Lake Argyle is absolutely breathtaking.
Days 23: Halls Creek is a town situated in the East Kimberley region of WA and the only sizeable town on the highway for 600kms. Located at the northern end of the Canning Stock route, Halls Creek is a support hub for cattle stations and the local indigenous community.
Day 24: Fitzroy Crossing is located deep in the heart of the Kimberley. Situated on the banks of the mighty Fitzroy River, our overnight lodge has fifty acres of natural bushland with shady trees, a refreshing pool and a fully licensed bar and restaurant.
Day 25: En route to Derby, we will visit Tunnel Creek National Park, which has one of the Kimberley's most interesting cave systems and makes a great place to see bats, freshwater crocodiles and bird life.
Day 26: Our final ride takes us into Broome, the Kimberley's western gateway. The white sandy beaches of the Indian Ocean add to the diversity of landscapes and tracks that we have covered in the last amazing month that took in so much of what makes iconic Australia.
Departure day: Spend some time in Broome exploring this amazing destination, or fly home, the choice is yours.
READ MORE
Included
---
Airport Transfers
Motorcycle rental as per your selection.
Fuel for clients riding Compass bikes
Support vehicle with passenger carrying ability
27 nights accommodation
25 breakfasts
22 Lunches
8 Dinners
Services of ride leader and support vehicle driver
Pre-departure material and route maps
Access to satellite phone, pay per minute
Compass Expeditions polo shirt
Entrances to all national parks mentioned in the itinerary
Undara Lava Tubes
Cobold Gorge tour
Hard times Mine tour
Uluru National Park entry
Katherine Gorge Sunset Cruise
Durack Homestead entry
Lake Argyle Sunset Cruise
Not Included
---
International Flights
Visas (if required)
Personal Items
Personal Health/Travel Insurance
Tips and gratuities
READ MORE
Upgrades
---
Low seat options may be available on request: Free of charge
All accommodation is twin or double share, if you would like a single room there will be a single supplement: AU$ 2,950.00
(Please note, you may be required to share a bathroom at least once on this trip).
Our motorcycles are insured and have a damage excess of AU$ 5000, you can reduce the excess by taking advantage of our Excess Reduction Policy: AU$ 35 per day
READ MORE
Ride Details
---
Ride Profile
60% of this ride is paved, this pavement can vary from great well maintained roads to a series of potholes connected by a thin ribbon of asphalt. Some roads are single lane width only.
40% of this ride is Off-Road, these sections are generally hard packed gravel that can be at times loose and rutted, along with small sections of sand. A small number of shallow creek crossings may be encountered and hard to see bulldust holes can be present.
Massive "roadtrains" and wandering cattle and "roos" can also be present.
Tour Start/End
Tour Start: Cairns, Queensland, Australia
Tour End: Broome, Western Australia, Australia
Climate
It's winter so we can expect less humidity, but still some warm days of up to 30 Degrees Celsius with clear skies. Rain is rare this time of year, however it could be possible around Cairns & Darwin. Cool nights should be expected especially in the desert with temperatures dropping to near zero at night.

Important Information
All riders must have a valid motorcycle license and at least two years riding experience.
It is a requirement that all clients have appropriate insurance for this type of expedition.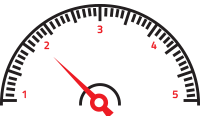 Ride Grade
2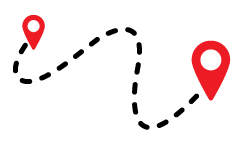 Ride Distance
7,060 km / 4,390 mi
Sealed / Dirt
99% / 1%
Accommodation
---
26 nights of accommodation.
23 nights in 3-4 star hotels and resorts and 3 nights remote camping
A flexible attitude is needed, as services in these extremely remote regions of Australia may be not what you are accustomed to.
All accommodation is on a twin share basis. If you are traveling alone we will pair you up with another solo traveler. However, if you prefer single accommodation a single supplement is available: AU$ 2950 (please note that you may be required to share a bathroom at least once on this trip)
READ MORE
Dining
---
On every day of the tour we include breakfast: 25 Breakfasts
On mentioned ride days we provide a picnic lunch that we prepare ourselves from our mobile kitchen: 22 Lunches
We include mentioned dinners in reliable restaurants we have used many times before: 8 Dinners
READ MORE
Bikes
---
BMW R1200GS

1200cc Twin cylinder boxer engine
Seat height 90cm (35In) Approx.
Inner Leg Curve 195cm (78in) Approx
Heated Hand Grips
BMW style accessory power socket
Top Box
Engine protection bars
Bash plate
Dual purpose tyres

BMW F800GS

800cc Parallel twin cylinder engine
Seat height 88cm (34In) Approx.
Inner Leg Curve 193cm (76in) Approx
Heated Hand Grips
BMW style accessory power socket
Top Box
Engine protection bars
Bash plate
Dual purpose tyres


BMW F700GS

800cc (de-tuned) Parallel twin cylinder engine
Seat height 82cm (32In) Approx.
Inner Leg Curve 181cm (71in) Approx
Heated Hand Grips
BMW style accessory power socket
Top Box
Engine protection bars
Bash plate
Dual purpose tyres
Low seat option available (79cm / 31 in)

Suzuki DR650

650cc single cylinder engine
Seat height 85.5cm (33.6In) Approx.
Long range fuel tank (not pictured)
BMW style accessory 12v power socket
Bark Busters
Bash plate
Dual purpose tyres
Insurance
---
Accidents happen, luggage is lost and tour or flight cancellations can occur, so it is our policy that all participants of Compass Expeditions tours have an appropriate level of travel insurance to cover the unforeseen. This is not only compulsory when joining our tours, but it makes sense.
If choosing your own insurance – for motorcycle tours it is crucial the insurance policy you choose will offer a policy for riding a motorcycle OVER 250cc (including our bikes). This is a critical point to ensure when purchasing a policy.
Our experienced In-house travel team are happy to help with getting you the right insurance for your tour and for any other travel you might be doing before or after. Contact our in-house travel team.
So you've read all the info and think you're ready?...