Cape Town to Cairo
Distance
16,500 km / 10,300 mi
---
Cape Town, South Africa to Cairo, Egypt: Ride this diverse and rugged continent that has drawn explorers and adventurers the world over for centuries and become part of the adventure
South Africa, Namibia, Botswana, Zimbabwe, Zambia, Tanzania, Kenya, Ethiopia, Sudan & Egypt: Africa is a continent of dreams, the stuff legends are made from and riding this incredibly diverse, sometimes challenging continent is what life changing experiences are all about. If incredible wildlife encounters, world-beating antiquities, ever-changing landscapes and utterly fascinating diversity of peoples, all experienced through a motorbike tour is your thing, then Africa is your continent.
The diverse and rugged continent that has drawn explorers and adventurers the world over for centuries. Become part of the adventure as we ride from the Exotic Cape to the bustling, ancient city of Cairo. When you reach Egypt you will barely be able to comprehend the diversity of scenery and experiences that make up this breathtaking adventure.
2025 dates will be: 12 August - 31 October
Itinerary
---
Joining Day: Your Cape Town airport transfer will take you directly to our joining hotel, ready for an early start tomorrow where we shall collect our bikes from our SA shipping agent. Tonight we shall gather for your tour briefing and welcome dinner.
Week One: We start the expedition at the spectacularly located Cape Town then ride south via a stunning coast road, to stand on the very edge of this magnificent continent at Cape Agulhas where you cannot help but contemplate the upcoming 11 weeks of amazing riding across this ancient and wild land. Riding north we ride amongst the valleys and canyonlands of the mighty Cederbergs before entering the spectacular Namaqualand area in the Northern Cape province then crossing the Orange River into Namibia. We hit the dirt arriving at the renowned Fish River Canyon to explore the rim and watch a spectacular sunset at what is claimed to be the second largest canyon on earth. We continue on into the Namib Desert seeing the week out at the absolutely wonderful Burgsdorf Guest Farm
Week Two: Leaving Burgsdorf it's a short ride to the remote Namib-Naukluft National Park where we take the trip in to visit the famous Dunes 40 & 45 and the staggeringly beautiful Deadvlei in this remarkably scenic desert region. Our next stop is Swakopmund for a rest day and the chance to try any of the numerous adrenalin activities from sand boarding to Parachuting or dune buggies in the many nearby sand dunes. Riding the Skeleton Coast we turn inland and stay overnight at the superb Vingerklip Lodge in remote Namibia. We then visit the Iconic 'Etosha National Park' morning of game viewing drive.
Week Three: Leaving Etosha we overnight at Rundu on the banks of the Kavango River, the other of which lies Angola. We continue onto Maun, the gateway to the Okavango Delta where we take, Mokoro's, "modeled on traditional dug out canoes" into the wilderness of the Okavango Delta for a half-day excursion and a flight over the delta (optional). Leaving Maun we visit Planet Baobab where we spend two nights amongst the Baobabs, our free day at Planet Baobab we shall embark on a wonderful Meerkat safari located on the epic Makgadikgadi Pans.
Week Four: We start the week at the superb Elephant Sands Lodge before riding onto the incomparable Victoria Falls; a sight you will not forget in a hurry, you will have a chance to visit the park and enjoy these amazing falls, and you will see why it is listed as one of the Seven Wonders of the World. You will also have the chance to partake in some of the many adrenalin activities in this great town. Vic Falls we turn south to overnight at the wonderful Matopos National Park then onto the "Antelope Park" on the outskirts of Gweru. This beautiful establishment has a conservation focus on the protection and breeding of Lions with the plan to release them back into the wild to help reduce the decline of the Lion population. Turning north we spend a night on the shores of the mighty Lake Kariba, before crossing into Zambia.
Week Five: We spend a night in Lusaka before visiting what is referred to as one of Africa's best game reserves at South Luangwa. Crossing into the beautiful verdant Malawi we reach the shores of the spectacular Malawi staying two nights at the absolutely wonderful Rafiki Lodge on the edge of the Nkhotakota Game Reserve. Skirting the freshwater Lake Malawi we ride north and spend a night on the beach in rustic cabins at Chitimba Beach Camp before reaching the Malawi / Tanzania border. Riding through tea plantations we turn off the highway to enjoy the single lane tracks though the forests to reach the coffee plantation accommodation of Utengule.
Week Six: Due north we arrive at our luxury accommodation at the Old Iringa farmhouse, a century old cattle station located in the Southern Highlands of Tanzania. We ride further north to Dodoma before reaching Arusha, a township spectacularly located in the shadow of snow capped Mt Meru. Arusha is also our jumping off point for our 3-day, 2 nights, all-inclusive Safari to the Ngorongoro Crater and epic Serengeti National park, an absolute must for any visit to Africa. The Serengeti is your best chance to see "The big five" game from the back of specially constructed safari vehicles led by experienced guides, this simply is the quintessential African experience and nothing compares to listening to the roar of lions from your permanent safari tent at night. Arusha we ride into Kenya's capital of Nairobi where we will stay three nights to refresh, repair and unwind.
Week Seven: We start the week off leaving Nairobi for a short ride north to Naivasha, on the shores of beautiful Lake Naivasha and site of the old home of Joy Adamson, of Born Free fame. We have a rest day to visit some of the local wildlife and enjoy the sounds of the hippos grazing at night only a short distance from our lodge. From Naivasha we continue onto the superb Solio Rhino Conservancy staying overnight at the wonderful Rhino Watch Lodge, a real highlight of the expedition. We spend our last night in Kenya at the remote Henry's Camp in Samburu territory then cross into the "Rooftop of Africa", Ethiopia.
Week Eight: Via a series of Mountainous roads we reach the bustling capital of Ethiopia, Addis Ababa, where we spend two nights allowing us time to explore Africa's largest open air market and the renowned fossilized Skeleton of "Lucy" and of course Africa's finest coffee!! Leaving Addis we visit Ethiopia's largest lake, Lake Tana, before we arrive at Lalibela, which is home to the Ethiopian Orthodox Christian churches that were built around the 12th and 13th century. These churches are unique in that they were carved from single monolithic rocks that only have the top surface on ground level, so the churches have been carved from the roof down. You have to see them to believe them.
Week Nine: From Lalibela we retrace a little before arriving at our final stop in Ethiopia at Gondor before we enter the mysterious, remote Sudan. Our personal cook team will meet us at the border and prepare an evening meal in our only wild camp during the entire expedition. It's a great introduction into the culture of the super friendly Sudanese. We continue due north to Khartoum, a surprisingly modern city and the chance to visit the confluence of the White and Blue Niles. Leaving the Sudanese capital we ride due north into the Nubian Desert before stopping off at the superb Meroe Pyramids, staying at a wonderful permanent tented camp that overlooks the pyramids. Riding into the northern region of Sudan that is made up mostly of the Nubian Desert and is full of spectacular desert-scapes, star laden nights and glorious sunrises we visit the little known & remote Pyramids of Jebel Barkal, a deserted and empty landscape dotted with ancient pyramids that pre date the pyramids of Giza.
Week Ten: Crossing the Nubian Desert we reach the remote dusty border town of Wadi Halfa before crossing the mighty Lake Nasser the following day and into legendary Egypt home to pharaohs & kings. We overnight at the outstanding antiquity of Abu Simbel before riding onto Aswan located on the Nile, to see our penultimate week out. We start our last week in Aswan where we take a leisurely Felucca ride on the majestic Nile River observing a Middle Eastern lifestyle and soaking up the culture from Pyramids to modern day Mosques. Leaving Aswan we follow the Nile to Luxor where we will visit the 3500-year-old Temple of Karnak and the awesome Valley of the Kings & Queens before riding the Red Sea resort town of Hurghada where we spend two nights in a 5 star resort.
Week Eleven: . Reaching Cairo we have plenty of time to visit the legendary Pyramids and Sphinx at Giza & the unbelievable Egyptian Museum. Our last ride will be to Alexandria founded by Alexander The Great where we spend our last three nights, allowing us time to clear our bikes from Customs and visit the WW2 cemeteries nearby at El Alamein and celebrate the end to this epic trans African ride, from the africa's southernmost point to the very top.
Departure day: Spend some time in Cairo or fly home, the choice is yours.
READ MORE
Included
---
Airport Transfers
Motorcycle rental as per your selection
All Shipping included
Incomparable list of sights and inclusions (see client info kit for the full list)
Support vehicle with passenger carrying ability
Breakfast everyday
Dinners as per itinerary
78 nights accommodation
Services of ride leader and support vehicle driver
Pre-departure material and route maps complete GPS waypoints and routes
Access to satellite phone, pay per minute
Compass Expeditions polo shirt
Excursions as mentioned in the "Client info Kit"
Entrances as mentioned in the "Client info Kit"
Exclusive use of the Compass Expeditions App
Not Included
---
International flights
Visas
Fuel
Personal health/travel insurance
Tips and gratuities
Required carnet if riding own bike
Compulsory in country 3rd party insurances if riding own bike
READ MORE
Upgrades
---
All accommodation is twin or double share, if you would like a single room there will be a single supplement: US$ 5,265
(please note, you will likely to be required to share a room and perhaps a bathroom at least once on this trip).
Our motorcycles are insured and have a damage excess of US$ 6000, you can reduce the excess by taking advantage of our Excess Reduction Policy: US$ 20 per day
READ MORE
Ride Details
---
Ride Profile
Occasional stock, wildlife and constant pedestrians are a hazard on African roads, some countries are worse than others. The road conditions vary wildly on this expedition.
The roads in Egypt are generally reasonable tarmac, but the traffic in major centers is busy and at times hectic. If we take the Desert road in Sudan there will be sections of loose sand and gravel, but further south is good tarmac and sparse traffic. Ethiopian roads can be good tarmac, as well as some reasonable gravel roads. In the Simien Mountains we will come across some rough smaller dirt roads. Kenyan pavement varies greatly, from potholed, rutted to quite well constructed rural roads, the most challenging section will be the first 500 km / 312 mi in the north, as the roads are potholed, rocky, dirt and gravel that can become mud if recent rains have fallen. Tanzania, has reasonably good tarmac in most places, the biggest hazard being the local bus drivers. Malawi has reasonably good roads with some great twisties around the lake, very little traffic. Zimbabwe and Botswana have good, well made paved roads and Namibia has excellent pavement and a lot of very well made gravel roads as well as some limited sand, while South Africa will be all great pavement.
Please note all riders should have had some experience in off road riding, not extreme but some, an off road course in your country pre-tour is highly recommended
Tour Start/End
Tour Start: Cape Town, South Africa
Tour End: Cairo, Egypt
Climate
The challenge with Africa is that it is such a long continent from South to North that it covers a lot of weather zones, our itinerary has attempted to get the best of the seasons in as many countries as possible but will hit some less than optimal weather conditions at some point. We shall be leaving Cairo early March and will be anticipating warm, clear weather through Egypt then warmer weather in Sudan before cold weather at the higher elevations of Ethiopia. Kenya & Tanzania will be WET but rarely does it rain all day, we are at the end of the "long rains". The rains will have ended in Botswana & Namibia and temps will be pleasant, it will also be beautiful and green with new born wildlife and predators nearby. South Africa will be perfect riding weather with little rain and cool temperatures
Important Information
You will need to be in Cape Town at least one business day prior to start of expedition to collect your bikes, this night is included.

All riders must have a valid motorcycle license and at least two years riding experience.
It is a requirement that all clients have appropriate insurance for this type of expedition.
Ride Grade
5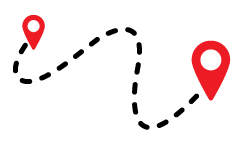 Ride Distance
16,500 km / 10,300 mi
Sealed / Dirt
90% / 10%
Accommodation
---
78 nights Hotels/Lodges/camp huts up to 4 star
1 or 2 nights of camping may be required

A flexible attitude is needed as services in these extremely remote regions may not be what you are accustomed to.
All accommodation is on a twin share basis. If you are traveling alone we will pair you up with another solo traveler.However, if you prefer single accommodation a single supplement is available: US$ 5,265.00 (please note that you may be required to share a room and a bathroom at least once on this trip)
READ MORE
Dining
---
On every day of the tour we include breakfast: 78 Breakfasts


On ride days we provide a picnic lunch that we prepare ourselves from our mobile kitchen, on occasion we will lunch at local restaurants: 55 Lunches


We include mentioned dinners reliable restaurants we have used many times before: 20 Dinners

READ MORE
Bikes
---



BMW R1200GS

1200cc Twin cylinder boxer engine
Seat height 90cm (35In) Approx.
Inner Leg Curve 195cm (78in) Approx
Heated Hand Grips
BMW style accessory power socket
Top Box
Engine protection bars
Bash plate
Dual purpose tyres




BMW F800GS

800cc Parallel twin cylinder engine
Seat height 88cm (34In) Approx.
Inner Leg Curve 193cm (76in) Approx
Heated Hand Grips
BMW style accessory power socket
Top Box
Engine protection bars
Bash plate
Dual purpose tyres


BMW F700GS

800cc (de-tuned) Parallel twin cylinder engine
Seat height 82cm (32In) Approx.
Inner Leg Curve 181cm (71in) Approx
Heated Hand Grips
BMW style accessory power socket
Top Box
Engine protection bars
Bash plate
Duel purpose tyres
Low seat option available (79cm / 31 in)
Insurance
---
Accidents happen, luggage is lost and tour or flight cancellations can occur, so it is our policy that all participants of Compass Expeditions tours have an appropriate level of travel insurance to cover the unforeseen. This is not only compulsory when joining our tours, but it makes sense.
If choosing your own insurance – for motorcycle tours it is crucial the insurance policy you choose will offer a policy for riding a motorcycle OVER 250cc (including our bikes). This is a critical point to ensure when purchasing a policy.
Our experienced In-house travel team are happy to help with getting you the right insurance for your tour and for any other travel you might be doing before or after. Contact our in-house travel team.
So you've read all the info and think you're ready?...