Tasmania and the High Country With Charley Boorman
Distance
3,010 km / 1,880 mi
---
Victoria, Tasmania & New South Wales: Ride Tasmania and Victoria's High Country with motorcycle adventurer Charley Boorman
Motorcyclist & adventurer Charley Boorman leads this Australia Motorcycle Tour of stunning Tasmania and the Victoria Highcountry. Charley's good mate and manager Billy Ward will be along to add to the experience. The adventure starts with an overnight ferry crossing from Melbourne to Tasmania. Once in Tasmania we ride east toward the spectacular Freycinet National Park and Coles Bay. Riding south we will reach the historical Port Arthur before visiting Hobart and then continuing on through the pristine forests of the Franklin-Gordon Wild Rivers National Park on our way to the stunning Strahan. Crossing the Tasman back into Victoria the ride ventures into the Victorian High Country entering Kosciusko National Park in NSW before riding down onto the coast and riding north finishing in Sydney.
Dates and Pricing
21st Nov 2023 to 2nd Dec 2023

Tour code: TH/211123
Rider / Bring your own bike.
US$6695
:AVAILABLE
Rider / Suzuki DL 650
US$7990
AVAILABLE
Rider / BMW F750 GS
US$8320
AVAILABLE
Rider / BMW F850 GS
US$8610
AVAILABLE.AVAILABLE
Rider / R1250 GS
US$8755
AVAILABLE
Pillion / Support Vehicle Passenger.
US$5745
:
Itinerary
---
Day 1: We will meet in Melbourne mid afternoon for our tour briefing, before riding to Geelong where we will catch the overnight ferry to Devonport, Tasmania.
Day 2: Tasmania is blessed with some of the finest most scenic riding in Australia and the ride from Devonport to St Helens is no different. We ride south to Launceston before turning northwest and up and over the Weldborough Pass. Remote pubs empty roads and stunning scenery is a feature on this day. We will overnight in St. Helen's.
Day 3: We ride the east coast today through the beautiful Freycinet National Park and onto the Forestier Peninsula and the historic, and some say haunted, Port Arthur for the night.
Day 4: After a morning visit to the historical Port Arthur Convict settlement, we ride the 95 km / 59 mi to Hobart where we will spend two nights.
Day 5: A free day in Hobart to visit the fascinating MONA (Museum of Old and New Art). You can also enjoy a ride on the Channel Highway as it twists and turns on its way south to the wonderfully named Snug and Cygnet where there are great views of the D'entrecasteaux Channel. A shorter ride with wonderful views can be had to nearby Mt Wellington.
Day 6:Today's riding is spectacular as we visit Russell Falls, Tasmania's most famous; shrouded in ferns, these falls are located within the Mt Field National Park and offer some spectacular short walks amongst the towering Huon Pine. The ride continues through the legendary Franklin Gordon Wild Rivers National Park before arriving at the stunningly beautiful Strahan, on the shores of the Scenic Macquarie Harbour.
Day 7: We turn north and ride the scenic Murchison Highway before turning off and visiting the beautiful Cradle Mountain inside the Cradle Mountain / Lake St Clair National Park. The wonderful riding continues on until we reach Devonport where we catch the overnight ferry back to Geelong.
Day 8: Riding the outskirts of Melbourne we tackle the legendary Black Spur, a series of tight hairpin bends though towering forests of Mountain Ash on our way to Lake Eildon National Park which connects the towns of Eildon and Jamieson. These roads are a biker's paradise, however the area also has abundant wildlife. Our overnight stop is Bright.
Day 9: Riding north east to Whitfield we are in the scenic King River Valley where lush river flats are surrounded by the magnificent high country. In Myrtleford we join the Great Alpine Road and ride onto Bright. Crossing into NSW we ride onto one of Australia's most spectacular National Parks, Kosciusko NP. Our overnight stop is Jindabyne.
Day 10: The ride today takes us out of the mountains via the very steep Brown Mountain Pass through the scenic South East Forests National Park. We enter lush dairy country as we ride on to Bega and then onto the Princess Highway up to Batemans Bay, scenically located on the shores of the Tasman Sea, for our overnight stop.
Day 11: We follow the dramatic coastline all the way to Sydney via the Royal National Park. We finish this epic ride of mountains, forests and wild rivers in one of the world's most iconic cities, Sydney.
Departure day: Spend some time in Sydney or fly home, the choice is yours.
READ MORE
Upgrades
---
All accommodation is twin or double share, if you would like a single room there will be a single supplement: AU$ 1,850.00
Our motorcycles are insured and have a damage excess of AU$ 4000, you can reduce the excess by taking advantage of our Excess Reduction Policy: AU$ 25 per day
READ MORE
---
Ride Profile
100% of this ride is paved; this pavement can vary from great well maintained roads to a series of potholes connected by a thin ribbon of asphalt. This ride features numerous twisties and narrow country lanes.
There is an option for off road sections; these sections are generally hard packed gravel that can be at times loose and rutted along with small sections of sand. A small number of shallow creek crossings may be encountered.
Tour Start/End
Tour Start: Melbourne, Australia
Tour End: Sydney, Australia
Climate
We can experience the full range of weather conditions on this ride. Generally it will be warm to hot for most of this ride, with cooler conditions expected in Tasmania. During March Australia can experience extreme heat conditions and it is important that riders keep hydrated.
There is a chance that we may experience some rain, a rain jacket similar to a DriRider© is recommended.
Important Information
All riders must have a valid motorcycle license and at least two years riding experience.
It is a requirement that all clients have appropriate insurance for this type of expedition.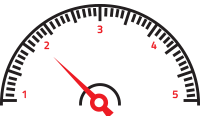 Ride Grade
2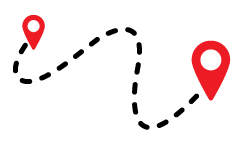 Ride Distance
3,010 km / 1,880 mi
Sealed / Dirt
100% / 0%
Accommodation
---
11 nights of accommodation.
Our accommodations range from small family run hotels through to 4 star hotels, 2 night are on the Spirit of Tasmania ferry.
A flexible attitude is needed, as services in remote regions of Australia may be not what you are accustomed to.
All accommodation is on a twin share basis. If you are traveling alone we will pair you up with another solo traveler. However, if you prefer single accommodation a single supplement is available: AU$ 1,850.00

READ MORE
Dining
---
On every day of the tour we include breakfast: 10 Breakfasts
We include mentioned dinners in reliable restaurants we have used many times before: 10 Dinners
Welcome drinks with Charley Boorman

READ MORE
Bikes
---
BMW R1200GS

1200cc Twin cylinder boxer engine
Seat height 90cm (35In) Approx.
Inner Leg Curve 195cm (78in) Approx
Heated Hand Grips
BMW style accessory power socket
Top Box
Engine protection bars
Bash plate
Dual purpose tyres

BMW F800GS

800cc Parallel twin cylinder engine
Seat height 88cm (34In) Approx.
Inner Leg Curve 193cm (76in) Approx
Heated Hand Grips
BMW style accessory power socket
Top Box
Engine protection bars
Bash plate
Dual purpose tyres


BMW F700GS

800cc (de-tuned) Parallel twin cylinder engine
Seat height 82cm (32In) Approx.
Inner Leg Curve 181cm (71in) Approx
Heated Hand Grips
BMW style accessory power socket
Top Box
Engine protection bars
Bash plate
Dual purpose tyres
Low seat option available (79cm / 31 in)

Suzuki DR650

650cc single cylinder engine
Seat height 85.5cm (33.6In) Approx.
Long range fuel tank (not pictured)
BMW style accessory 12v power socket
Dark Busters
Bash plate
Dual purpose tyres
book now
JOIN THE WAITLIST
Insurance
---
Accidents happen, luggage is lost and tour or flight cancellations can occur, so it is our policy that all participants of Compass Expeditions tours have an appropriate level of travel insurance to cover the unforeseen. This is not only compulsory when joining our tours, but it makes sense.
If choosing your own insurance – for motorcycle tours it is crucial the insurance policy you choose will offer a policy for riding a motorcycle OVER 250cc (including our bikes). This is a critical point to ensure when purchasing a policy.
Our experienced In-house travel team are happy to help with getting you the right insurance for your tour and for any other travel you might be doing before or after. Contact our in-house travel team.